IV Resources – Mediworks Rejuvenation Center and Drip Lounge
Looking to learn more about IV therapy and the benefits it has on your body and mind? At British Columbia Naturopathic Association, they are in the process of collating peer-reviewed research abstracts to show the therapeutic benefits of IV therapies. Check out the resources below to learn more.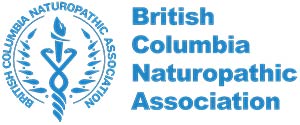 In light of the Health Canada constraints regarding IV therapies, BCNA has created a research page in support of scope of practice. We are in the process of collating peer-reviewed research abstracts which show a therapeutic benefit for IV therapies and other BC certifications. While this is a project which will evolve over time, we have gathered sufficient information to launch this week.
The launch includes lists of research abstracts supporting the use of vitamin C IV, vitamin B IV, alpha-lipoic acid IV and the therapeutic use of platelet-rich plasma.
You can find this information off the BCNA homepage under the icon reading "Research Supports Naturopathic Medicine."
If you have patients or prospective patients with questions regarding IV therapy, it may be useful to direct them to this research page to see an accessible list of academic investigation into therapies which are a legitimate part of the scope in BC. We would encourage you to provide generic text in your link, such as:
• The BCNA lists research on the merits of IV therapy here
or
• For more information on the benefits of IV therapy, please visit here
or
• Peer reviewed research supporting IV therapy is collated here
If upon reviewing the page you have additional citations you'd like us to consider, please email that material/those links to the office.
Dr. Rebecca Handford, BCNA President