Hand Rejuvenation Clinic in South Surrey BC
Our hands show signs of aging faster than the rest of the body and can look thin and hollow. At Mediworks Rejuvenation Centre we can reverse the signs of aging with hand rejuvenation treatment.

Contact us

for more information, or request an

appointment online

today. We are conveniently located at

Unit #103 – 15222 32nd Avenue Diversion, Surrey, BC V3Z 0R8, Canada

.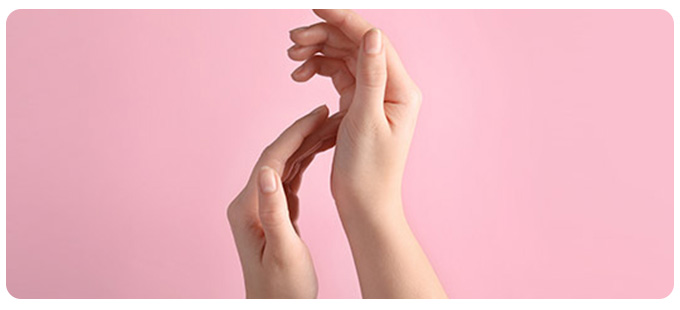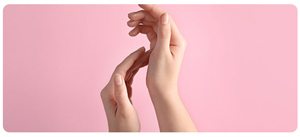 Table of Contents:
What is hand rejuvenation?
What are the causes of aging hands?
What are my treatment options for hand rejuvenation?
Can you reverse aging hands?
What is hand rejuvenation?

Our hands have so many important jobs and take a beating in our everyday lives. As we get older, our hands lose their fat and elasticity, making them look wrinkled and gaunt. At Mediworks Rejuvenation Centre in South Surrey, BC we provide healthcare and aesthetic services, including hand rejuvenation, for our patients, to keep them looking and feeling their best. We can treat ageing hands with injectable fillers, which will give you immediate results that last up to 18 months. Hand rejuvenation treatment does not require downtime and you can get back to your usual activities right away.
What are the causes of aging hands?

As we age and put our hands through all kinds of demands, including physical labor, exposure to cleaning products, and sun exposure, our hands can go through some changes. Hands lose fat and the skin becomes less elastic. This can create a bony appearance and thinner, wrinkled skin, making a person look older than they are.
What are my treatment options for hand rejuvenation?

Skin care is important and the hands are often neglected. You can improve the look of your hands by moisturizing, exfoliating, and protecting them with sunscreen, but you won't be able to restore the reduced volume and skin elasticity without using a dermal filler.

Hyaluronic acid is a type of sugar molecule that is made by the body and found in all our body tissues. Its function is to help cushion and lubricate joints, skin, and organs, and help with forming and supporting collagen, which is important in maintaining smooth, firm, healthy skin. Collagen and hyaluronic acid work together to support elasticity and moisture. If the amount of hyaluronic acid decreases, hydration decreases, and collagen will begin to degenerate, which then reduces elasticity. Each molecule of hyaluronic acid can hold up to a thousand times its own weight in water. As we age, the amount of hyaluronic acid we produce naturally drops significantly, which is the reason aging skin looks thinner and less supple.

Our professionals at Mediworks Rejuvenation Centre can inject fillers that contain hyaluronic acid into your hands, which reverses wrinkles, lines, and the loose, saggy appearance. In advance of hand rejuvenation treatment, you will be given a consultation to discuss your questions about how to prepare, what to expect, and what to do after your treatment. We will ask about your medical history and complete a physical assessment. You'll be given a list of over-the-counter medications and supplements that need to be stopped in the week before treatment. You will also need to avoid using certain topical products and drinking alcohol just before your treatment. This preparation will help you heal faster and experience less bleeding or bruising.

At the time of your treatment, we may apply a topical numbing medication prior to injection. The filler is injected using a needle and the product will then be massaged to distribute it evenly. You may feel some slight discomfort during the injection or some tenderness and redness as the filler moves in. The treatment only takes about 20 minutes.

You may have some light bruising and swelling immediately following your treatment, but the results will be visible right away. The overall appearance may adjust over the next couple of weeks as the filler settles and absorbs more water.

Hand rejuvenation treatment is not suitable for all patients. We will have a consultation with patients to discuss options and recommendations for treatment. Generally, we would not recommend hand rejuvenation for patients who:

• Are pregnant or breastfeeding?
• Have allergies to dermal fillers.
• Have blood-clotting disorders.
• Who smokes.
Can you reverse aging hands?

With hand rejuvenation treatment, you can keep your hands looking as young as the rest of you. Hand rejuvenation treatment makes a dramatic improvement in the hand's appearance, and lasts 12 to 18 months. As you notice your hands are beginning to lose volume again, you can receive additional fillers.

Call us or request an appointment online today so Mediworks Rejuvenation Centre can restore your hands to look as young as the rest of you. Visit us at a location near you in South Surrey BC. We serve patients from Surrey BC, Burnaby BC, Langley City BC, White Rock BC, New Westminster BC, Vancouver BC, and nearby areas.