Venus Legacy Treatment Questions and Answers
Visit Mediworks Rejuvenation Centre to get Venus Legacy Treatment for reducing wrinkles and fine lines, skin tightening and toning. For more information about venus legacy treatment, request an appointment or call us. Visit us at a location near you in South Surrey BC, and Burnaby BC.
Skin Tightening and Body Sculpting is Here!
Venus Legacy is the patented, non-invasive beauty device that treats all areas of your face and body. Instantly. Long term. With no pain, no side effects and no downtime.
While radiofrequency is the latest darling of the skin tightening treatments, Venus Legacy makes it the powerhouse. The Venus Legacy has patented Multi-polar Radio Frequency combined with Pulsed Magnetic fields, patented VariPulse™ and RealTime Thermal Feedback. With a rapid release of energy, deep beneath the skin's surface, Venus Legacy distributes a soothing heat to tighten the skin and stimulate new production of the body's own collagen. Collagen is the natural protein that keeps the skin smooth, firm and supple and supports the surrounding connective tissue. It's the protein we lose as part of the aging process. Venus Legacy enhances contours and eliminates cellulite anywhere on the body.
Who Can Benefit From Venus Legacy Treatments?
The procedure is an ideal option for people who want to:
Reduce the appearance of fine lines, wrinkles and sagging skin
Tighten and smooth their skin
Enhance the contours of their body
Reduce circumferential fat
Want to target specific areas for spot fat reduction
Minimize the appearance of dimpling and lumpiness caused by cellulite
Get rid of stubborn areas of fat that don't respond to diet or exercise
How Long Do Treatments Take?
Treatments take approximately 30-40mins depending on the area.
How Many Treatments Will I Need?
We perform 6-8 treatments on all areas. *Individual results may vary.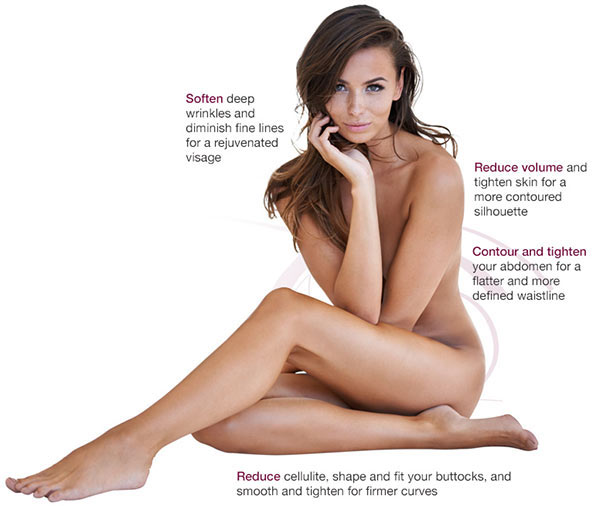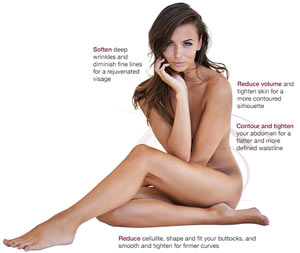 What Can I Expect During a Treatment?
Just like all our rejuvenating treatments, you relax for about 30 minutes as a light gel is applied to the area of treatment, followed by a gently gliding hand-piece across the area. From the very first treatment or three to six sessions, depending upon the areas and desired effects, you can see dramatic results in reducing facial lines and wrinkles, tightening loose skin and toning and sculpting your body to the curves and contours you always wanted.!
COMBINING VENUS LEGACY TREATMENTS WITH THE SLIMWORKS RAPID WEIGHT LOSS PROGRAM
Venus Legacy treatments during the Slimworks Rapid Weight Loss Program dramatically improve outcomes as treatments can be used for spot fat reduction of stubborn areas and to tighten loose skin that may result from such dramatic weight loss. All patients on the Slimworks Rapid Weight Loss Program receive $25 off of 8 Venus Legacy Treatments (up to 3 areas/treatment). They will also receive an additional $100 off all package prices. These treatments can be done concurrently with the Slimworks Rapid Weight Loss Program (preferred) or anytime up to a year after completing the program
Call for Pricing and to Learn How Venus Legacy Can Help With Those Stubborn Areas of Fat. We serve clients from South Surrey BC, Burnaby BC, Langley City BC, White Rock BC, New Westminster BC, and Vancouver BC.
At Mediworks, the best process we have… is the one we design for you! Let's do it today.
Real People. Real Results.
Join thousands of satisfied patients worldwide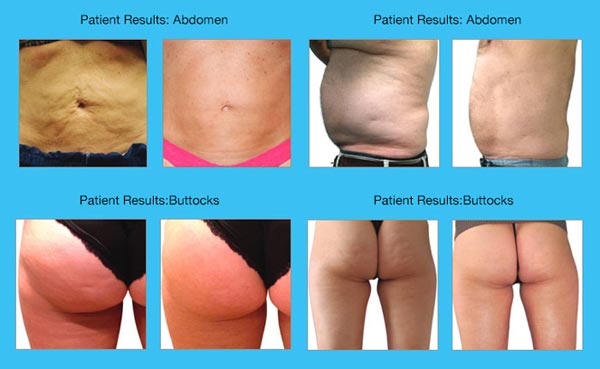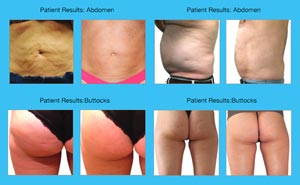 Venus Legacy – Making World Headlines