PRP Hair Restoration Therapy in South Surrey BC
Mediworks Rejuvenation Centre and Med Spa offer hair restoration using Platelet Rich Plasma for premature hair loss and regrowth. For more information,

contact us

or book an

appointment online

. We are conveniently located at

Unit #103 – 15222 32nd Avenue Diversion, Surrey, BC V3Z 0R8, Canada

.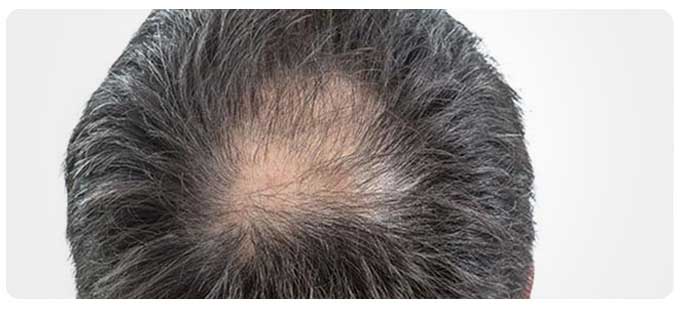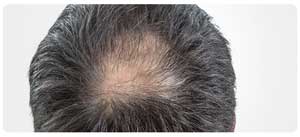 Table of Contents:
What is Platelet Rich Plasma (PRP)?
How does it help with hair loss and growth?
Is PRP hair restoration right for me?
What's the protocol?
How often are treatments done?
When can I expect results?
Is there any downtime?
What is the effect of PRP on hair transplants?
Don't let thinning hair hold you back. Restore your confidence and live life to the fullest with Platelet Rich Plasma (PRP) hair restoration treatments.
What is Platelet Rich Plasma (PRP)?

PRP is a patient's platelet concentrate prepared with any number of Health Canada-approved PRP collection kits, such as those made by RegenLab and PuraPlas. These kits allow us to achieve concentrations of PRP at least 2-3 times that of native whole blood in a small volume of plasma. Platelets contain over 300 bioactive compounds that are involved in:

• Coagulation
• Immune cell recruitment and inflammation
• Wound healing
• Angiogenesis
• Remodelling
• Stem cell recruitment






PRP has been utilized in:

• Hair Restoration
• Aesthetics
• Surgery
• Wound Care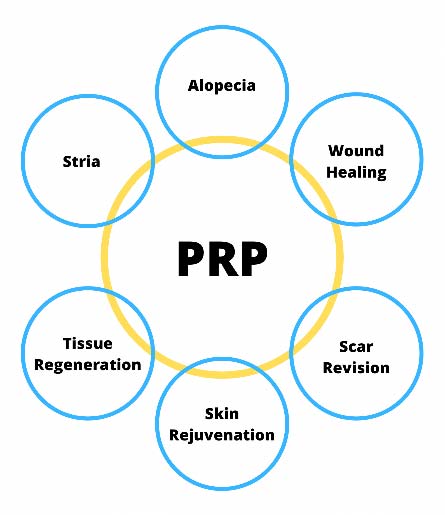 How does it help with hair loss and growth?

The platelets enriched in PRP produce growth factors that positively influence proliferation, survival and differentiation of many different cells. This also seems to be true for hair follicle cells. The higher the number of platelets, the higher the concentration of growth factors. The most important growth factors involved in hair follicle formation are probably vascular endothelial growth factor (VEGF), epidermal growth factor (EGF), insulin-related growth factor (IGF)-1 and fibroblast growth factors. These growth factors are involved in stem cell migration, differentiation and proliferation. Additionally, platelets also stimulate fibroblasts and endothelial cells to induce new extracellular matrix deposition and neo-vascularisation respectively. All of this can result in decreased hair loss, prolongs growth phase of the hair cycle, more volume and better hair quality. NOTE: Platelet Rich Plasma Treatment is in the early stages of research for hair restoration and is not meant to replace current proven effective therapies such as DHT blockers and Minoxidil, but it is a promising non-surgical therapeutic option for patients with hair loss.
Is PRP hair restoration right for me?

All patients need to have a consultation with one of our doctors prior to a possible PRP hair restoration treatment. The cause of the hair loss must be clarified exactly. PRP is not a meaningful therapy for everyone or any kind of hair loss. No therapy should be carried out without sufficient diagnostics! This includes a thorough history, stress assessment, nutritional assessment, observation of the pattern of hair loss and lab testing. The entire process takes some time to happen, but results can be seen as soon as 3 to 6 months after treatment. We don't recommend treatment for patients that are high on the Hamilton Hair Loss Scale ie 5-7 (see below)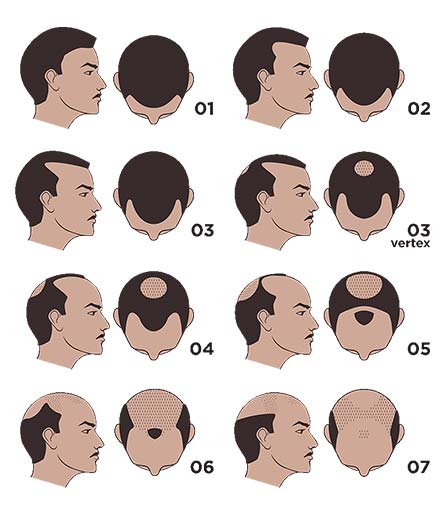 What's the protocol?

1. Draw a small amount of blood
2. Spin the blood in a centrifuge to separate the different components ( e.g., red blood cells, white blood cells, and plasma).
3. Once the blood has been separated, the plasma (PRP) is extracted from the tube
4. The PRP is injected into the scalp with a small 31 gauge 4mm needle or using a U225 Mesogun.

The procedure is simple, efficient, quick, and practically painless with little to no downtime, and it can offer long-lasting and effective results.
How often are treatments done?

We recommend one PRP treatment session a month for a total of three treatments. Some patients may require additional treatments. Maintenance treatments every 6 months are also recommended. The treatment will be administered by Dr. Badesha, Dr. Gill or Dr. Bernales.
When can I expect results?

Results can take time to see and are usually evident within 3-6 months
Is there any downtime?

There is no downtime
What is the effect of PRP on hair transplants?

PRP as adjuvant therapy shows an improved result in wound healing as well as in the growth rate of transplanted follicles.

We look forward to seeing you! Please call us or book an appointment today! We serve patients from Surrey BC, Burnaby BC, Langley City BC, White Rock BC, New Westminster BC, Vancouver BC, and nearby areas.