Cupping Therapy at Mediworks Rejuvenation Centre
Cupping is a form of traditional medicine which can help provide relief from pain, inflammation and much more. If you are interested in Cupping Therapy, request an appointment or call us. Visit Mediworks Rejuvenation Centre at a location near you in South Surrey BC, and Burnaby BC.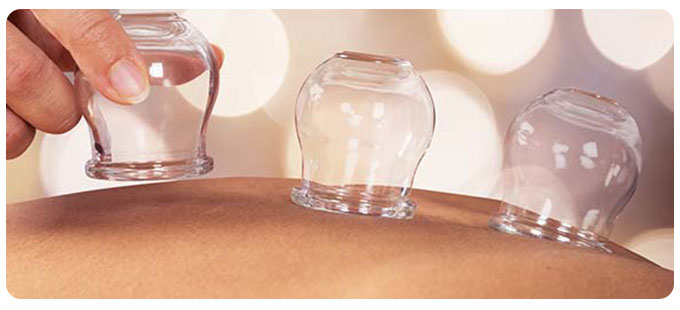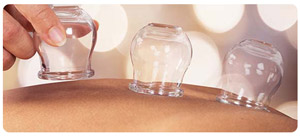 Cupping is a form of traditional medicine where the practitioner places special cups on a certain section of skin in which they aim to provide relief. The cups can be made out of several materials such as glass, bamboo, silicone, earthenware. There are also various forms of cupping depending on what the practitioner chooses to incorporate. For example:
Dry cupping: does not involve bloodletting typically involves a vacuum that is created manually or by suction cups.
Wet cupping: typically involves blood letting
Moving cupping: typically uses oil or water to help glide the cups in a specific pattern
Cupping is a therapy that aims to help decrease pain, inflammation and helps promote blood flow to a local area. It helps improve micro-circulation to a local area and functions similar to a deep tissue massage.
Cupping therapy has been shown to help treat various conditions. Cupping can also be combined with various other treatment modalities to help increase its efficacy. Some conditions that it has clinically proven to bring relief to are: back pain, gout, acute soft tissue injury, fibromyalgia, chronic neck pain, etc.  Currently, cupping has been used in various other forms as well such as facial rejuvenation and cellulite reduction.
The marks created by the cups may appear a bit intimidating at first, but they are a result of suction created by the vacuum effects of the cups being applied to the skin. The bruising typically begins to fade within a week. In traditional Chinese medicine, they often used to believe that these areas of bruising indicated stagnation and by applying cups it helps recirculate the blood and decrease inflammation.
The contraindications of cupping typically depend on the type of cups involved in the treatment, the application, and the frequency of the cupping. Cupping therapy ranges clinically, so it is important to look at individuals as a whole. For instance, cupping is not advised over oozing or infected areas as it may enhance d-dimers which is a fibrin degradation product.  In conclusion, it is important to consult with your health care professional if cupping is the right form of treatment for you.
We look forward to seeing you! Please call us or book an appointment today! We serve clients from South Surrey BC, Burnaby BC, Langley City BC, White Rock BC, New Westminster BC, and Vancouver BC.