Meet Marlie at Mediworks Rejuvenation Centre and Drip Lounge in South Surrey BC
You are in good hands with Marlie, who has over 25 years of advanced skin care experience and knowledge to guide you on your way to healthy skin. For more information

call us

or make an

appointment

.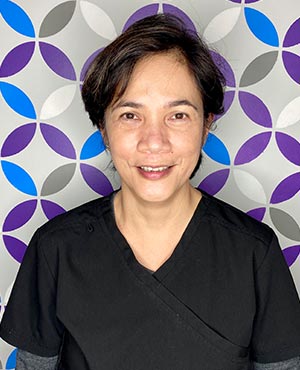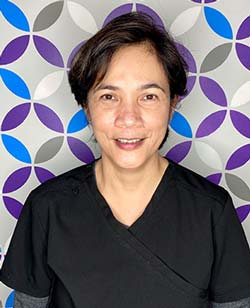 Marlie
Table of Contents:
What are the associations and experiences of Marlie?
How does Marlie treat patients?
How can I make an appointment with Marlie?
What do patients say about Marlie?
What are the associations and experiences of Marlie?

Marlie is a Philippine-trained physician who graduated from the Far Eastern University-Nicanor Reyes Medical Foundation. After gaining her degree in Medicine and Surgery, she pursued her passion for dermatology and entered a three year residency program under the Dermatology Institute Foundation of the Philippines. She is a fellow of the Philippine Academy of Clinical and Cosmetic Dermatology. She was also a Philippine-Registered Nurse acting as a surgical nurse working in the field of Cosmetic Surgery. She continues to upgrade her skills and knowledge and greatly enjoys building relationships with her patients. Marlie moved to Vancouver in July 2013. Shortly after moving here, her expertise in medical skincare led her to get a certificate as a Medical Aesthetician at Langara College.
How does Marlie treat patients?

Marlie is devoted to finding the most effective technologies and treatments available to ensure the best possible results for our patients. She is comprehensive in her approach, addressing your skin's total health and well-being. She customizes her in-office treatments to address multiple skin concerns and educates patients on how to care for their skin at home effectively. Her goal is to provide immediate and long-term corrective solutions for all skin concerns. She is sure to help you look and feel your best.
What do patients say about Marlie?

Patients love to get their treatments from Marlie, for more information, you can check out patient reviews!