Meet Dr. Bernales at Mediworks Rejuvenation Centre in South Surrey BC and Burnaby BC
Dr. Bernales specializes in Naturopathic Medicine at Mediworks Rejuvenation Centre. For more information call us or make an appointment.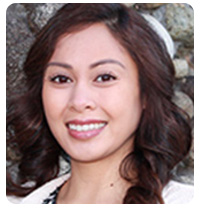 Dr. Bernales
Background:
Dr. Bernales completed her Bachelor of Science in Biological Sciences at Simon Fraser University in 2007 with 2 years of study at the University of Toronto in the Arts and Sciences programme. She earned her Doctor of Naturopathic Medicine from the Boucher Institute of Naturopathic Medicine in 2017. Dr. Bernales is certified in intravenous therapy, acupuncture and Bowen therapy. She holds pharmaceutical rights in the province of British Columbia. Dr. Bernales is a member of the British Columbia Naturopathic Association and the Canadian Associated of Naturopathic Physicians.
Philosophy:
Born overseas, immigrating to Canada as a young child, and raised here on the West Coast, Dr. Bernales has always had a strong a passion of discovery and inquiry. Her curiosity about nearly everything, coupled with the blending of different cultures in her family home has led her to value a holistic framework and inclusive perspective in all aspects of her life including health and wellness.
Dr. Bernales believes in an integrated approach to healthcare, incorporating the best of science and research-based evidence with the traditional and naturally focused traditions and healing principles of naturopathic medicine to diagnose and treat the underlying cause of disease. Her comprehensive approach to healthcare embraces a practice that is aimed at treating the whole person in order to achieve optimal and lasting health.
Practice:
Dr. Bernales offers a patient-centred approach to medicine and views her work with patients as a joint collaboration to support their goals and long term health. She prioritizes education as a way to empower her patients with the knowledge to control their own well being and make educated decisions about their own health. While she operates a general practice she has special interest in the following areas:
Women's health including hormone balancing, menstrual and reproductive health concerns – PMS, fertility, painful periods, menopause, fibroids, PCOS, endometriosis, thyroid disorders, adrenal fatigue
Stress management and fatigue
Immune dysfunction – allergies, asthma, cold & flus, other infections
Skin conditions – aging, acne, eczema, psoriasis, fungal infections
Digestive concerns – food allergies, reflux, IBS, crohn's, ulcerative colitis, ulcers, constipation, diarrhea,
If you are new to naturopathic medicine or would like more information about how Dr. Bernales practices, she offers free 15 minute information sessions, please don't hesitate to contact her.
Education:
ND, Boucher Institute of Naturopathic Medicine, New Westminster, BC, 2017
Under Graduate Major in Biological Sciences, SFU, Burnaby, BC, 2007
Licenses and Certifications:
Bachelor of Science (Biological Sciences), Simon Fraser University, 2007
Naturopathic Physicians license province of British Columbia, 2017
CNPBC board certified Acupuncture, 2018
CNPBC board certified Intravenous Nutrient Therapy, 2018
Naturopathic Cardiac Life Support (NCLS), OHM Medical, 2018
BC Pharmaceutical Prescribing Authority, 2017
Professional Affiliations:
British Columbia Naturopathic Association
College of Naturopathic Physicians of British Columbia
Canadian Association of Naturopathic Doctors