Meet Kamal Badesha at Mediworks Rejuvenation Centre in South Surrey BC, and Burnaby BC
Kamal Badesha is a Registered Psychiatric Nurse at Mediworks Rejuvenation Centre. For more information call us or make an appointment.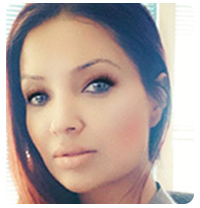 Kamal Badesha, M.A. Leadership, BScPN, RPN.
CEO & Founder of Mediworks Home Health Services
Kamal Badesha is a Registered Psychiatric Nurse. She holds a Masters of Arts in Leadership degree from Trinity Western University and Bachelor's of Science in Psychiatric Nursing degree from Douglas College. Kamal has obtained additional training and certification of Pursuit Leadership Program, Dialectical Behavioural therapy, Cognitive Behavioral therapy and Core Addiction Program while working at Fraserhealth Authority. Kamal has also taught the Regional Psychiatric Nursing Program at Stenberg College for a few years. Kamal brings along years of Leadership experience and wealth of mental health nursing knowledge. While working full time with Fraserhealth and pursing her career goals, Kamal has begun her journey to make her dreams a reality by starting Mediworks Home Health Services.
Whether you are looking for home support services or mental health support contact Kamal at Mediworks to book a consult. With your support, her passion and dedication, Kamal is determined to provide quality care to you or your loved ones with her team of healthcare professionals.