4 Questions to Ask About Acupuncture
Regular acupuncture treatments can lead to a healthy life. Visit Mediworks Rejuvenation Centre and Drip Lounge and get treated by our experienced professionals. For more information,

contact us

or

request an appointment

. We are conveniently located at Unit #103 – 15222 32nd Avenue Diversion, Surrey, BC V3Z 0R8, Canada.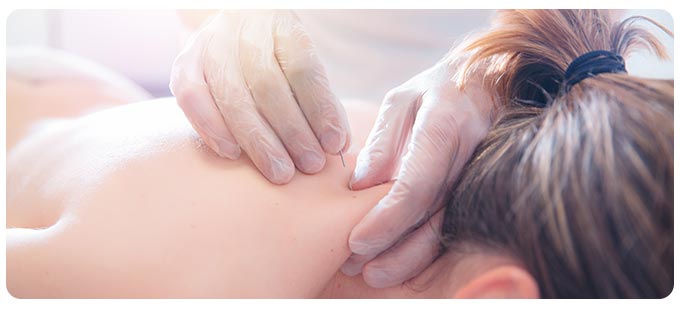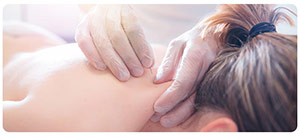 Table of Contents:
What is acupuncture?
What are the benefits of going to an acupuncture clinic?
How many sessions of acupuncture does it take for results?
Where can you go for acupuncture treatment?
Acupuncture is an ancient Chinese practice that involves the insertion of thin needles into the body to treat a number of different medical conditions. Dating back over 2500 years, acupuncture has helped countless people improve their overall health, all without the use of medication or surgery.
What is acupuncture?

Acupuncture, the ancient Chinese practice of inserting needles into specific points on the body for the treatment of health conditions, was first used over 2000 years ago. Acupuncture is used to treat a wide range of conditions including pain, stress, anxiety, and depression, although its potential uses expand far beyond these. Researchers are studying whether acupuncture can help treat other conditions, such as cancer and post-traumatic stress disorder (PTSD).

It is based on the philosophy of the life energy of the body, known as Qi (pronounced "chee"). The placement of the needles is an art, and no two patients are treated in exactly the same way. Acupuncture often requires the help of a medical professional to best determine which type of acupuncture would be the most beneficial for a person. Patients often feel relief after just one session for the symptoms of chronic conditions, such as arthritis, asthma, and diabetes.
What are the benefits of going to an acupuncture clinic?


Acupuncture provides near-countless benefits, and regularly visiting an acupuncture clinic adds to these benefits, including:

Effective Pain Relief — Pain relief is one of the main reasons people visit acupuncture clinics; several studies show acupuncture's efficacy for treating:

• Headaches
• Migraine
• Neck & shoulder pain
• Back pain
• Joint pain
• Osteoarthritis

Increases Circulation — Acupuncture significantly increases blood flow, which helps in tissue healing and cell regrowth.

Eases Depression & Anxiety — While mental health conditions such as depression and anxiety are notoriously hard to treat with Western medicine, which often relies on treatments that come with harsh side effects, acupuncture can naturally ameliorate these conditions with its ability to relax and calm the mind and body.

Improves Quality of Sleep — For those that suffer from insomnia, visiting an acupuncture clinic could be the solution to their problems.

Treats Allergies & Eczema — Acupuncture has been shown to provide relief from seasonal allergies and hay fever; it also has a similar effect on psoriasis and atopic dermatitis in the relief of itching and skin redness.

Improves Digestion — Acupuncture can help a host of digestive disorders, from irritable bowel syndrome and diarrhea to bloating and constipation.

Relieves Nausea & Morning Sickness — Research has shown that acupuncture can make a world of difference in cancer patients dealing with side effects of chemotherapy such as nausea and pain; it is also an effective treatment for morning sickness, menstrual cramps, and symptoms of PMS.

Boosts Immune System Function — It is a well-known fact that people are more prone to illness when they are feeling stressed or anxious and that they can better fight off disease when feeling relaxed and healthy. Acupuncture instills feelings of calmness, peace, and relaxation, and has been proven to enhance immune health.

How many sessions of acupuncture does it take for results?

The frequency and quantity of sessions it takes to see results varies greatly from one patient to the next and depends upon several factors, such as the type of condition being treated, its severity, the patient's overall health, the presence of pre-existing conditions, and how the patient responds to the treatment. Minor injuries or illnesses may only require a few sessions, while chronic conditions often require regular treatments over several months to manage symptoms.
Where can you go for acupuncture treatment?

If you live in or around South Surrey and want an acupuncture treatment, visit the professionals at Mediworks Rejuvenation Centre and Drip Lounge today. Visit us at a location near you in South Surrey BC. For more information call us or make an appointment. We serve patients from Surrey BC, Burnaby BC, Langley City BC, White Rock BC, New Westminster BC, Vancouver BC, and nearby areas.