Alpha Lipoic Acid IV Therapy Clinic in South Surrey BC
Mediworks Rejuvenation Centre and Drip Lounge offers Alpha Lipoic Acid IV Therapy. It helps with weight loss, has anti-aging benefits, helps with vision, and much more. For more information,

contact us

or book an

appointment online

. We are conveniently located at

Unit #103 – 15222 32nd Avenue Diversion, Surrey, BC V3Z 0R8, Canada

.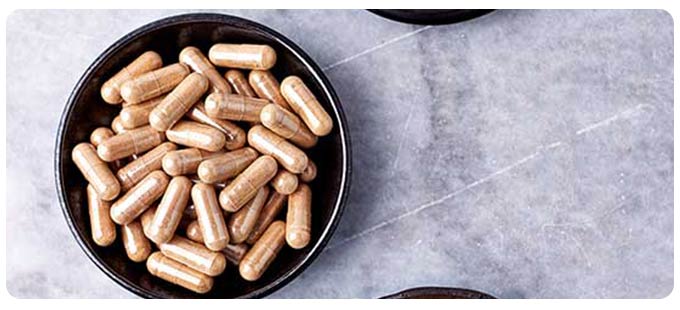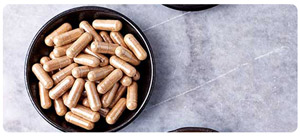 Table of Contents:
IV Alpha Lipoic Acid (ALA) Therapy?
Who should take lipoic acid?
What does lipoic acid do for the body? What are some lipoic acid benefits?
Do you offer lipoic acid therapy near me in South Surrey BC?
IV Alpha Lipoic Acid (ALA) Therapy?

Alpha-lipoic acid (ALA) is a powerful antioxidant that works with the mitochondria — the body's energy powerhouses — to boost metabolism, prevent inflammation, eliminate toxins and reverse some of the oxidative damage caused by aging. ALA enhances your cells' ability to use glucose to produce energy. Greater energy expenditure tips the scales in your favor as you burn more fuel, helping you to reduce fat stores and rev up your metabolism. ALA is sometimes referred to as the universal antioxidant because it supports other antioxidants like vitamins C and E, and glutathione. ALA is involved in multiple antioxidant functions in virtually all body tissues, protecting your body's organs and systems from damage so they can keep you fit and healthy. It is both water and fat-soluble allowing it to cross cell membranes. 

ALPHA-LIPOIC ACID IV TREATMENTS HAVE MANY BENEFITS

As an antioxidant, alpha-lipoic acid has many wellness benefits, including its ability to protect the body's cells against free radicals, which are unstable molecules that naturally occur in our body that can damage proteins, DNA, and cell membranes. Some benefits of alpha-lipoic acid include:

• Weight loss
• Anti-aging
• Treatment of dementia and cognitive decline due to its ability to penetrate the blood-brain barrier
• Liver health
• Vision Health
• Restoration of other antioxidant levels
• Reduction in blood sugar levels by improving insulin sensitivity
• Symptom improvement in diabetic peripheral neuropathy
• Slows or stops cancer cell growth

You could easily benefit from lipoic acid therapy, and really, there are many different ways patients can benefit. The potential applications for lipoic acid therapy are varied and vast with everything from benefits for diabetic patients to possibly boosting your immune system. To learn more about the therapy and whether it could benefit you, read on or reach out to us here at Mediworks Rejuvenation Centre, your local provider of lipoic acid therapy in South Surrey BC.
Who should take lipoic acid?

It's often taken orally by diabetic patients suffering from nerve-related symptoms like numbness and pain in the arms and/or legs. It can be given as an injection too. Lipoic acid may improve blood sugar levels in type 2 diabetics, but there is conflicting evidence about this. There are other uses for lipoic acids, such as possibly controlling cholesterol, and it may also help reduce body weight in overweight adults.

There is some evidence to support that lipoic acid therapy may reduce nerve damage caused by chemotherapy, reduce fine lines and wrinkles, help with erectile dysfunction, help with heart failure, help with migraines, and help in many other areas around health and wellness. There's even some evidence that lipoic acid can boost the immune system.

Lipoic acid is a vitamin-like chemical and an antioxidant, so for most patients, it isn't a risky supplement to take and the side effects are generally negligible. However, it's still important to have a proper consultation with a professional before beginning lipoic acid supplementation/therapy.
What does lipoic acid do for the body? What are some lipoic acid benefits?

It seems that lipoic acid helps prevent some kinds of cell damage in the body and can restore vitamin levels like levels of vitamins E and C. There's some evidence that lipoic acid can improve the function and conduction of neurons in diabetic patients. As an antioxidant, lipoic acid may have certain benefits for the brain and in helping with certain liver diseases. It may also help in lowering total cholesterol and bad cholesterol.

With lipoic acid therapy, a patient may be able to boost his or her immunity, as there is some evidence that the therapy benefits the immune system, helping to regulate it and improving its function. It may prevent inflammatory responses in the body, restore/improve immune system cell function, and even help to regulate the brain's immune system responses to some viruses. This research is somewhat limited, but the possible benefits of lipoic acid therapy can be great. We're very happy to be able to provide it to you here at Mediworks Rejuvenation Centre!
Do you offer lipoic acid therapy near me in South Surrey BC?

We do, yes! Here at the Mediworks Rejuvenation Centre and Med Spa, we offer lipoic acid therapy for diabetics, patients concerned about their general wellness, and people interested in the possible aesthetic benefits of the therapy. To learn more about lipoic acid therapy or to try it for yourself, get in touch with us today. Mediworks Rejuvenation Centre has a convenient location to serve you in South Surrey BC. You can call us or you can book a consultation with us online. We hope to hear from you soon, and we look forward to helping you with your health and wellness! We serve patients from Surrey BC, Burnaby BC, Langley City BC, White Rock BC, New Westminster BC, Vancouver BC, and nearby areas.