What Makes Us Look Older?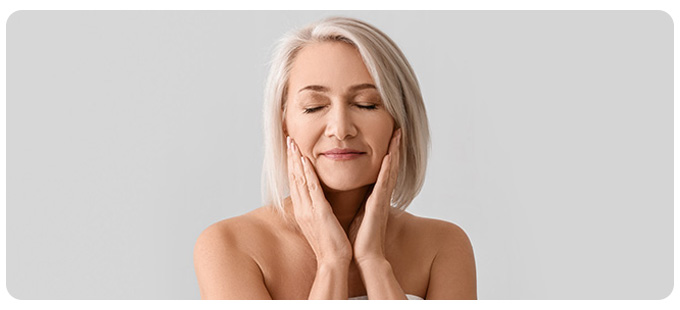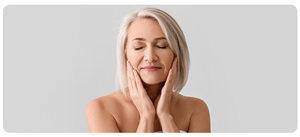 Table of Contents:
What makes a person looks older?
What makes you look older than your age?
What makes your face look older?
At what age do you start looking old?
What makes a person looks older?


Aging is accompanied by visible changes to the skin. Skin sagging and wrinkles are signs of aging. Another obvious sign of aging is graying or whitened hair.
 
In addition to environmental factors, genetic makeup, nutrition, and other factors play a role in skin changes. Sun exposure, however, is the most important factor. When comparing areas of your body that are exposed to the sun regularly with those that are protected, you can see distinct differences.
 
Even though the number of cell layers remains constant, the outer skin layer (epidermis) thins with age. There is a decrease in the number of pigment-containing cells (melanocytes). There is an increase in the size of the remaining melanocytes. With aging, skin appears thinner, paler, and clear (translucent). Areas exposed to the sun may develop pigmented spots such as age spots or liver spots.
What makes you look older than your age?


Especially when consumed in excess, alcohol can cause premature signs of aging on the body. You may experience facial flushing, swelling, and broken capillaries as a result of dehydration and inflammation.
 
Drinking too little water can cause dehydration, which results in dryness, fine lines, crow's feet, and dark circles on your face.
 
In addition to containing hundreds of toxins, tobacco smoke constricts blood vessels and decreases blood flow to the skin. There are noticeable effects of premature aging associated with smoking.
 
The brain and skin, as well as other body systems, are renewed and repaired during sleep. When you get less sleep than you need, it can show on your face.
 
Sunburn and dry skin are not the most youthful of looks, and they can result from too much sun exposure. Long-term damage to the skin can be caused by UV light exposure.
 
The skin is kept tight, plump, and youthful by collagen and elastin. Sugar, also called glucose and fructose, undermines this skin support system.
 
Chronic stress can age us at the cellular level. Telomeres, the structures inside each cell that contains genetic information, can shorten as a result of chronic stress. The shorter the telomeres, the older the cell and the sooner it will die. Telomeres shorten as we age, and people with shorter telomeres are at increased risk of chronic conditions like cancer and heart disease.
What makes your face look older?


As we age, our skin naturally changes. As we age, our skin becomes rougher, more fragile, and sags, it happens earlier to some than others based on lifestyle choices and genetics. Fine lines appear as you gradually lose elastic tissue or elastin. When left untreated, what starts out as a faint crease will eventually become a deep wrinkle. Underneath it all is a continual decline of structures that can make their way to the surface.
 
Plumpness is reduced when fat is lost around the eyes, cheeks, temples, nose, and chin. The loss of cartilage accentuates bony structures, particularly the nose. All of these processes are part of intrinsic aging, which occurs regardless of outside influences over the years. Once you reach your twenties, your body produces about 1 percent less collagen in the skin every year.
 
Dark spots, patches of skin tone, and wrinkles can be visible to the naked eye as a sign of skin aging. Extrinsic aging is caused by environmental factors and even our very own habits.
At what age do you start looking old?

The first signs of aging begin to appear on the surface of the skin around 25 years of age. Over time, fine lines, wrinkles, volume loss, and elasticity loss become apparent.
 
There are many reasons why our skin ages. There are a number of natural causes of skin aging that cannot be changed. It is, however, possible to influence several factors that can contribute to premature aging of the skin. Skin aging can be prevented and reduced in a number of ways at Mediworks Rejuvenation Centre. For more information, call us or book an appointment online. We serve patients from Surrey BC, Burnaby BC, Langley City BC, White Rock BC, New Westminster BC, Vancouver BC, and nearby areas.