Marionette Lines Treatment in South Surrey BC
Are you looking to help treat your marionette lines non-surgically, but haven't found the answers you are looking for? Visit Mediworks Rejuvenation Centre today to get effective and personalized treatment for marionette lines treatment.

Contact us

today for more information or request an

appointment online

. We are conveniently located at

Unit #103 – 15222 32nd Avenue Diversion, Surrey, BC V3Z 0R8, Canada

.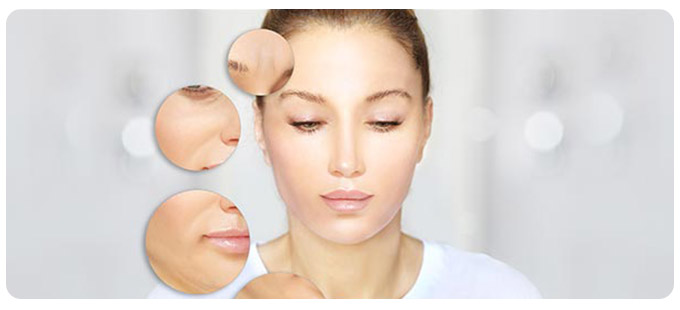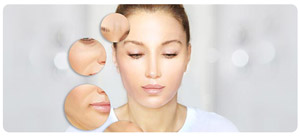 Table of Contents:
What are Marionette Lines?
What causes Marionette Lines?
Can marionette lines be corrected?
What is the best non-surgical treatment for Marionette Lines?
What are Marionette Lines?

Marionette lines are facial wrinkles that occur naturally with aging on the face. The lines run vertically between your mouth and chin, which can also create sagging in the lower half of your face.

Marionette lines have acquired their name from marionette string puppets, these puppets are known for having split jaws, so puppeteers could help them talk. The skin around the mouth is particularly prone to wrinkling because it is thinner skin than the rest of your face.

These types of wrinkles tend to become more distinct and noticeable by your 40s, however, you may start to see signs of them as early as in your 20s and 30s.
What causes Marionette Lines?

Just like any other type of facial wrinkles, marionette lines are caused by natural collagen loss that happens with aging. Collagen itself is a protein that is naturally found in your skin, which helps to keep your skin plump. Gravity is also a factor in sagging skin around the chin, making the marionette wrinkle lines much more noticeable.

You can start to see signs of marionette lines as early as in your 20s, as your skin starts to lose elasticity as well as hydration, which increases your risk for fine lines and wrinkles. Long-term exposure to the sun, stress, and poor nutrition are also contributing factors to facial wrinkles by prematurely breaking down the collagen and elastin found in your body.

Despite the overall cause of wrinkles, you might only get certain types of wrinkles, while other individuals may develop different ones as everyone is different. It is not clear exactly what causes marionette lines in some people and not others, but genetics are thought to play a major role.
Can marionette lines be corrected?

With marionette lines being a part of the natural aging process, it is still possible to temporarily reduce the appearance of them. At Mediworks Rejuvenation Centre, we offer Botox and dermal fillers as well as microneedling with our eDermaStamp, to help reduce the appearance of marionette lines temporarily. Over time, you will need to continue to book maintenance cosmetic injections if you want to keep the youthful and plump look that our injections offer as well as microneedling appointments, as these are temporary non-surgical treatments available for treating fine lines and wrinkles and do not offer a permanent solution.
What is the best non-surgical treatment for Marionette Lines?

Botox (also known as Botulinum toxin type A) are a cosmetic injection which has become a popular solution for facial wrinkles around the mouth and eyes. These cosmetic injections work by relaxing the facial muscles underneath the injection site to offer the youthful look you are wanting to achieve. Your skin becomes smoother, and the marionette wrinkles appearance reduces.

Botox injections do need maintenance treatments, we recommend getting them repeated every 3 to 4 months, however, speak to our providers at the time of your appointment to get a more accurate recommendation that fits.

Just like Botox, dermal fillers are becoming ever popular for treating wrinkles as they are a temporary injectable that helps to treat marionette lines in the earlier stages. However, unlike Botox, dermal fillers do not relax your facial muscles. Instead, they plump up the skin that is being injected with either poly-L-lactic or hyaluronic acid depending on the type of dermal filler chosen for you. Dermal fillers were designed to mimic the effect of collagen and elastin to help smooth fine lines and wrinkles in your skin.

If you are not looking to use a cosmetic injectable but instead would like to try our microneedling treatment or what is also known as collagen induction therapy, this treatment creates very small holes in the facial skin to help generate stronger skin cells. Our providers use an eDermastamp which is a tool that contains small needles that helps to stimulate collagen production to the area in which you are wanting to treat, this treatment can help with fine lines and other skin issues like marionette lines in the face. With the small pin-like needle pricks penetrating onto the upper layers of your skin, it causes the skin to naturally reproduce collagen, and lets the skin absorb the topical creams or gels applied after more effectively. After this treatment, our patients leave with smoother, plumper, and more youthful-looking skin.

eDermastamp microneeding treatment heals after 3-4 days, and patients start to notice a glow to their skin immediately after. Over the next several weeks, your collagen production will continue and you will begin to notice visible changes to your face. Results do vary, however our patients have seen optimal results if they get treated once a year or in multiple-treatment sessions, depending on the severity of your fine lines and marionette wrinkles.

If you are looking for marionette lines treatment, Visit us at a location near you in South Surrey BC. We serve patients from Surrey BC, Burnaby BC, Langley City BC, White Rock BC, New Westminster BC, Vancouver BC, and nearby areas.