What Exactly Does a Naturopath Do?
Here at Mediworks Rejuvenation Centre and Drip Lounge, we are proud to offer Naturopathic Medicine to South Surrey BC and surrounding areas. For more information,

request an appointment

or

contact us

. We are conveniently located at

Unit #103 – 15222 32nd Avenue Diversion, Surrey, BC V3Z 0R8, Canada

.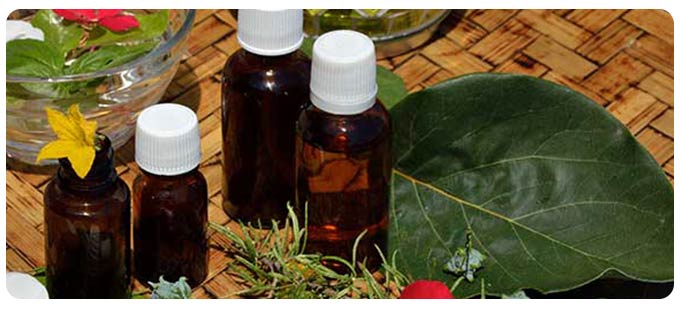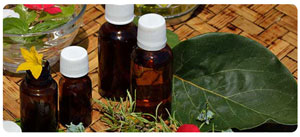 Table of Contents:
What is Naturopathic Medicine?
What is Naturopathic Medicine?

Naturopathic medicine is a comprehensive, prevention-based, and natural approach to improving health and treating illness. Simply put, naturopathic medicine is a system of medicine using "natural" therapies to diagnose and treat disease and maintain good health. The primary goal of naturopathic medicine is to address the causes of illness, rather than simply treat or suppress symptoms.

Naturopathic Medicine manages a broad range of health conditions affecting every type of person of all ages. It exists to treat the whole person without harm through the healing power of nature by finding the root cause of minor illnesses and preventing them from developing into more serious chronic and degenerative diseases. Naturopathic Medicine offers education and training to patients and counsels them into healthier lifestyles.

Naturopathic doctors require minimum of 3 years of pre-med undergraduate education, plus 4 years of full-time study at an approved college of naturopathic medicine. Naturopathic doctors obtain comprehensive and rigorous training in an educational structure similar to that of medical doctors but also study traditional natural therapeutics emphasizing lifestyle changes, disease prevention, and optimal wellness. With this said, and in line with treating the whole person, NDs are recognized as primary healthcare physicians by the British Columbia government. They perform physical examinations, laboratory testing, gynecological exams, nutritional and dietary assessments, metabolic analysis, and allergy testing. The four-year program incorporates basic medical science courses, clinical sciences, and naturopathic therapies, as well as problem-based approaches to health issues, and 2000 hours of supervised clinical experience.

Following the completion of their program, NDs must successfully complete Naturopathic Physicians Licensing Examinations (NPLEX) in order to qualify for licensing in British Columbia. NPLEX is the standard examination used by all regulated provinces and states across North America.

The goal of a naturopathic doctor is to understand the patient and the factors that impact on his/her life. A very intensive history is taken from the patient (eliciting information about physical, mental, emotional, and spiritual health), and a complaint-oriented physical exam will be performed. The naturopathic doctor may then suggest further specialized testing. With the patient's input, a personalized treatment plan will be proposed to help facilitate achieving their health goals.

For more information on how Naturopathic Medicine may help with your specific case, please contact Dr. Navi S. Badesha at the Newton Court Wellness Centre or Marks Pharmacy for a free 15 min consultation.

Principles of Naturopathic Medicine

The Naturopathic Physician will practice the art, science, and spirit of the profession to the best of his/her ability and judgment following these principles of Naturopathic Medicine.

1. Primum Non Nocere (First Do No Harm)
The Naturopathic Physician shall endeavor to first, do no harm; to provide the most effective health care available with the least risk to his/her patients at all times.
2. Vis Medicatrix Naturae (The Healing Power of Nature)
The Naturopathic Physician shall recognize, respect, and promote the self-healing power of nature inherent in each individual human being.
3. Tolle Causum (Treat the Cause)
The Naturopathic Physician shall strive to identify and remove the causes of illness, rather than to eliminate or suppress symptoms.
4. Docere (Doctor as Teacher)
The Naturopathic Physician shall educate his/her patients, inspire rational hope and encourage self-responsibility for health.
5. Treat the Whole Person
The Naturopathic Physician shall treat each person by considering all individual health factors and influences.
6. Health Promotion, the Best Prevention
The Naturopathic Physician shall emphasize the condition of health to promote well-being and to prevent diseases for the individual, each community, and our world.

CONDITIONS TREATED

• Natural Cancer Treatment
• Chronic Pain Management
• Autoimmune Diseases
(e.g. MS, Inflammatory Bowel Disease, SLE, Rheumatoid Arthritis)
• Infectious Disorders
(e.g. , Hepatitis)
• Immune System Disturbances
• Degenerative Conditions
(e.g. Diabetes, Heart Disease, Arthritis)
• Neurological Diseases
• Women's and Children's Health
• Obesity
• Anti-aging and Preventive Medicine
• Hormonal Imbalances (Women and Men)
• Allergies/Skin disorders
• Digestive Illnesses
• Chronic Fatigue Syndrome and Fibromyalgia
• Nutrition and Lifestyle Counselling
• Mental Health
• Alcoholism

If you or someone you know is looking for a top-rated naturopath, come to Mediworks Rejuvenation Centre and Drip Lounge! Our professionals are experienced in naturopathic treatments and can help relieve your symptoms with the use of natural remedies. For more information on our naturopathic treatments, call our office and get in touch with a member of our team. Book an appointment with our naturopath or speak with us over the phone today. We serve patients from Surrey BC, Burnaby BC, Langley City BC, White Rock BC, New Westminster BC, Vancouver BC, and nearby areas.