Benefits of PRP Treatments Questions and Answers
Discover the incredible benefits of PRP treatments at Mediworks Rejuvenation Center. For more information, request an appointment or call us. Visit Mediworks Rejuvenation Centre at a location near you in South Surrey BC, and Burnaby BC.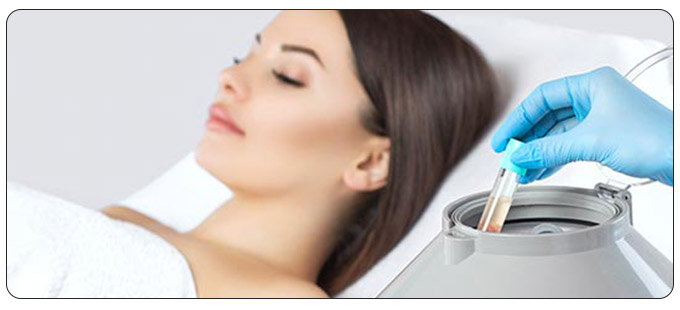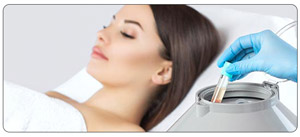 Table of Contents:
Who is a good candidate for PRP hair treatment?
Does PRP reverse miniaturization?
Does PRP work for ligaments?
How long does a PRP facial last?
Does PRP reduce Pigmentation?
PRP, or platelet-rich plasma, is a remarkable solution rich in healing and regenerative properties. As it is produced from a patient's own blood supply, which is known as an autologous treatment, there are very few risks involved. After the sample of blood has been drawn, it is then spun in a centrifuge machine at incredibly high speeds. This centrifugation process separates the different layers of blood, isolating the platelet-rich plasma from the platelet-poor plasma. The platelet-rich plasma makes up less than 1% of the entire blood sample, which is then administered into the problem area.
Who is a good candidate for PRP hair treatment?

You may be a good candidate for PRP hair treatment, if:

• You have overall weak follicles
• You have small areas of alopecia areata, which is hair loss due to the immune system accidentally targeting and attacking the hair follicles
• You are in good general health
• You have realistic expectations about hair restoration
Does PRP reverse miniaturization?

Miniaturization, also known as hair follicle miniaturization, is the technical term for thinning or balding hair. The process causes hair follicles to constrict, making it more difficult for hair to grow. Miniaturization affects more men than women. It can manifest physical signs such as a receding hairline, thin hair, a bald spot or even complete baldness. PRP therapy acts as an elixir for hair growth, as it works upon almost all the essential components required for the survival of hair. Besides working on the hair follicles, PRP also works in rejuvenating melanin-forming cells and neurovascular bundles. Therefore, platelet-rich plasma improves the overall environment for the survival of hair follicles and the surrounding supportive structures and helps in the reversal of miniaturization.
Does PRP work for ligaments? 

PRP is an effective treatment for many soft tissue injuries, such as the muscles, tendons and ligaments. In cases where ligament damage is caused by a structural issue, PRP therapy may not be as effective.
How long does a PRP facial last?

Platelet-rich plasma contains growth factors that prompt the skin to release new, regenerative cells. By creating new cells, including new collagen and blood vessels, these cells heal the area as they would a wound. It is important to be patient after receiving a PRP facial, as it takes 30 days for the new collagen to regenerate itself. As the skin is revitalizing itself, this process takes time. Results are typically first visible within a week of treatment, with its full effects evident after 1 or 2 months. After this time, the rejuvenated skin appears younger, feels softer and suppler. Results can last from anywhere between 1 to 2 years following the initial treatment.
Does PRP reduce Pigmentation?

PRP injections work by releasing growth factors to reduce skin pigmentation. Unlike IPL or other laser procedures for melasma, PRP will not make the condition worse. In fact, it is one of the treatments patients can confidently try without worry. On top of helping melasma, PRP facials provide a whole host of potential benefits. Being an independent treatment with no downtime, it can be performed in conjunction with other melasma treatments to add and enhance the effects. There are more than 30 bioactive substances in platelet-rich plasma that have separate roles, from adding new blood vessels to increasing skin volume.

If you or someone you love wants to experience the incredible benefits of PRP therapy, come to Mediworks Rejuvenation Center today. Whether you have thinning hair, a strained muscle or want younger-looking skin, the kind and caring professionals at Mediworks Rejuvenation Center can help. Call us today or book an appointment. We look forward to serving you! We serve clients from South Surrey BC, Burnaby BC, Langley City BC, White Rock BC, New Westminster BC, and Vancouver BC.