Slim Shots Treatment in South Surrey BC
Slim shots promote weight loss as well as a plethora of other incredible benefits. If you are interested in how Mediworks Rejuvenation Centre slim shots system will work,

contact us today

or

make an appointment

. We are conveniently located at

Unit #103 – 15222 32nd Avenue Diversion, Surrey, BC V3Z 0R8, Canada

.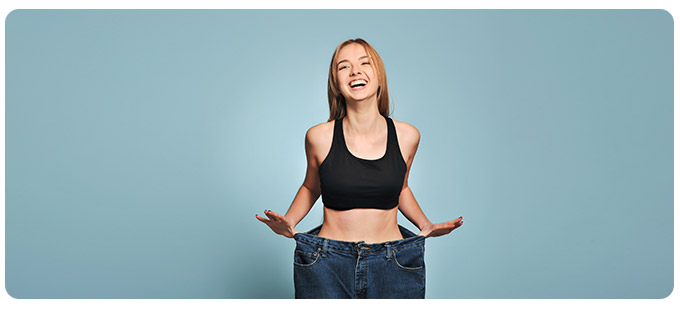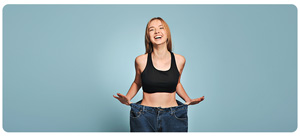 Table of Contents:
What are slim shots?
What ingredients are in slim shots?
How can slim shots benefit me?
How often will I need to get slim shots?
What are slim shots? 

The slim shot is a specialty formula that was created to support the liver with specific nutrients which help with energy, fat metabolism, and food metabolism, which are all key liver functions. It also includes Vitamin C which supports immune function.

Slim shots are filled with B12 and MIC which is a liquid version of liver-specific nutrients and vitamins. These extra vitamins include Vitamin C, methionine, B-12, choline, and inositol.

All of the ingredients are 100% natural and of the highest quality. The ingredients in the slim shots are taken from the most natural sources available and they are specifically conscientious of the quality of the ingredients that are included in the shots and these are best for weight loss.
What ingredients are in slim shots? 

Slim shots are a mix of what is known as a cocktail of ingredients like B vitamins, and lipotropic substances which enhance the liver function and increase the flow of fats and bile from your liver and gallbladder. The lipotropic substance will decrease any deposits, which speeds up the removal of the fat within your liver.

There may be times when your doctor will find it necessary to supplement your diet with additional nutrients to ensure your body is getting everything it needs. You can choose to maximize the weight loss or sense of well-being by receiving one of our slim shots as part of the overall wellness and treatment plan.

The list of ingredients includes incredible vitamins like:

• Pyridoxine (B6)

The B6 vitamin will promote red blood cell production and convert the food you ingest to energy.

• Methionine

Methionine will break down any sugars and carbs which convert to energy.

• Inositol

Inositol also works to convert food to energy.

• Choline

Choline promotes the cutting of muscle recovery time, so you feel better faster, have healthy nerve cells, and convert fat to energy.

• Hydroxocobalamin B12

Vitamin B12 works to provide energy and healthy nerve cells.

• Carnitine

Carnitine is a building block of proteins that helps the body to burn fat as fuel.

• Thiamine (B1)

B1 works to improve the immune system and helps to convert carbs and fat to energy.

• Riboflavin (B2)

Vitamin B2 increases metabolism while converting carbs and fat to energy.
How can slim shots benefit me? 

Slim shots may be marketed by many other names including "lipo-C" and "lipotropic injections", they all are the same injections that help release fat deposits from the body which include areas like the stomach, inner thighs, hips, and buttocks. Lipotropic injections are used to complement other weight loss ventures including eating healthy and exercising.

The main benefits that many of our patients come to expect from the slim shots include:

• Prevents growth of fats within the liver
• Improves the natural metabolism and speeds up any fat burning
• Increases the removal of fat by the liver
• Is a natural and painless approach to weight loss
• Increases energy levels
• Improves hormonal balance
• Provides the body with essential nutrients for various bodily functions
• Improves mental clarity and improves your mood
• Improves your self-esteem

At Mediworks Rejuvenation Centre, we are committed to improving our client's overall goals with our med spa services, whether they are struggling through a plateau, needing motivation for weight loss, or want to commit to a health professional to see results sooner, we are ready to help.
How often will I need to get slim shots?

To start, each patient of ours will speak to a professional at our clinic that will review the slim shots system with you and go over what is recommended for you. Many of our patients will start with three slim shots per week and gradually move to fewer injections each week. Lipo-C injections are safe and natural, they do not have any risks when it comes to extended use, which means regular use provides a higher metabolism and will showcase faster fat-burning results.

If you are interested in slim shots, we will be more than happy to answer any questions you may have in regards to our slim shot system, and contact us today to achieve the goals you have in mind that you'd like to reach. For more information, call us today or make an appointment. Visit Mediworks Rejuvenation Centre at our location near you in South Surrey. We serve patients from Surrey BC, Burnaby BC, Langley City BC, White Rock BC, New Westminster BC, Vancouver BC, and nearby areas.