Diagnostic Laboratory Testing and Pricing
Visit Mediworks Rejuvenation Centre for a list of diagnostic lab testing and prices. Our experienced staff and doctors look forward to helping you. All lab work must be recommended by one of our experienced physicians during a consultation. If you have never been to our office before please

contact us

to book an

Initial consultation

. We are conveniently located at

Unit #103 – 15222 32nd Avenue Diversion, Surrey, BC V3Z 0R8, Canada

.
(Prices are subject to change without notice)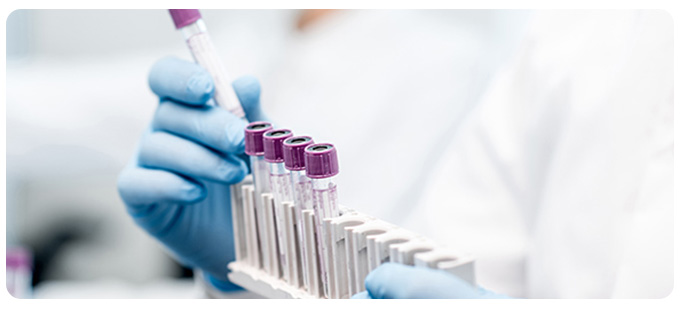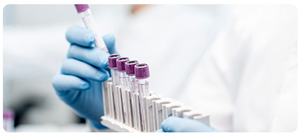 Table of Contents:
Lab Diagnostics
Advanced Functional Lab Testing
Conventional Lab Tests
HOW TO GET LAB TESTING DONE WITH US:
Lab Diagnostics


As primary health care providers, we may use blood, hair, stool, urine, or salivary samples for laboratory diagnostic testing to ensure proper, individualized diagnosis and treatment. We utilize lab testing to assist in diagnosing conditions and monitoring the effectiveness of therapies. We offer both conventional and specialized testing through onsite collection methods and referrals to a LifeLabs facility.
Advanced Functional Lab Testing


Not only can we offer conventional lab tests offered by medical doctors, we also offer tests that most other healthcare providers don't. These tests provide information about a variety of systems including metabolic, nutritional, endocrine, gastrointestinal, hormonal, immune, genetic, detoxification, and others. Knowledge is power. Functional lab testing helps us understand "why" and "what" lead to the present state of disease. This allows us to employ a variety of approaches to correcting the underlying imbalances.

We do onsite collection, processing, and shipping for all tests requiring a blood draw. Samples are sent to a variety of different specialty labs that we have partnered with. Some of these labs and their tests include (not a complete list, call for details on availability of tests not listed):

Rocky Mountain Analytical

• RMA FST food testing 200+ $550
• RMA FST 160+ vegetarian foods $420
• RMA FST 120+ $370
• RMA Hair element analysis $100
• RMA Iodine +$170
• RMA Urine elements – pre and post provocation $178
• RMA Urine element – 17 toxic elements $125
• RMA Female panel $250
• RMA Female panel + cortisol curve $450
• RMA Adrenal function panel $250
• RMA PULS test $349
• RMA Gutwell 1 day test $349
• RMA Nutrigenomix 45 gene nutrition assessment $ 550

Spectracell

• Spectracell Micronutrient panel $600
• Spectracell LLP + cardiovascular assessment $400

Meridian Valley Laboratory

• Meridian Valley Basic food allergy IgE/IgA 95 foods $375
• Meridian Valley Expanded food allergy IgE/IgA foods $550
• Meridian Valley Ultimate 24hr urine hormone test $750
• Meridian Valley CDSA $550

Great Plains Laboratory

• Kryptopyrrole test $600
• Great plains Organic acids test $520

Dutch

• Dutch sex hormone metabolites $450
• Dutch complete steroid hormone profile $575

ZRT

• Comprehensive Elements profile $425
• Comprehensive Thyroid Panel $425
• IGF-1 test (growth hormone) $350
• NeuroAdvanced Neurotransmitter profile lab test $475
• Skin vitality test $510
• Weight management test $550
Conventional Lab Tests


As Naturopathic Physicians we can order any lab test offered by LifeLabs. In cooperation with Lifelabs, we have developed comprehensive assessment panels allowing us the benefit of ordering highly informative tests not frequently ordered by medical doctors. Even when conventional blood testing is ordered, we often interpret the results with a functional or holistic perspective.

PANELS OFFERED BY LIFELABS: (a $18 lab fee will be charged in addition to the prices below)

1. HEALTHY LIVING ASSESSMENT(fasting) $174

Hematology: CBC & Differential, Iron/TIBC, Ferritin
Metabolic: Calcium, Glucose, Phosphorus (PO4), Hemoglobin A1c (HbA1c)
Thyroid: TSH
Inflammatory/Cardiac: Fibrinogen, hs-CRP
Electrolytes: Potassium, Chloride, Sodium, Bicarbonate (CO2)
Liver: Albumin, Bilirubin (Total & Direct), Alkaline Phosphatase (ALP), Gamma Glutamyl Transpeptidase (GGT), Alanine Aminotransferase (ALT), Lactate Dehydrogenase (LDH), Aspartate Amino Transferase (AST), Protein (Total)
Renal: Creatinine, Uric Acid, Blood Urea Nitrogen (BUN) Lipids: Cholesterol, HDL, LDL, Triglycerides
Hematology: Vitamin B12
Metabolic: Fasting Insulin

2. ENHANCED HEALTHY LIVING ASSESSMENT(fasting) $283

• Includes all tests in the Healthy Living plus those listed below:
• Hematology Vitamin B12
• Metabolic: Fasting Insulin, Vitamin D 25
• Inflammatory/Cardiac: Erythrocyte Sedimentation Rate (ESR)

3. THYROID ASSESSMENT BASIC $83

• Free Triiodothyronine (FT3)
• Free Thyroxine (FT4)
• TSH
• Thyroperoxidase Antibody (TPO)

4. THYROID ASSESSMENT ENHANCED $174

• Free Triiodothyronine (FT3)
• TSH
• Reverse T3
• Free Thyroxine (FT4) Thyroperoxidase Antibody (TPO) Anti-Thyroglobulin

5. FEMALE HORMONE ASSESSMENT $174

• *Collect as close to 8:00 am as possible for the Cortisol AM
• Cortisol AM
• Follical Stimulating Hormone (FSH) Progesterone Dehydroepiandrosterone Sulphate (DHEAS)
• Luteinizing Hormone (LH) Testosterone
• Estradiol

6. FEMALE FERTILITY ASSESSMENT $300

• Anti-Müllerian Hormone (AMH)
• Free Thyroxine (FT4)
• Prolactin (PRL)
• Estradiol (E2)
• Luteinizing Hormone (LH) Total Testosterone
• Follical Stimulating Hormone (FSH)
• Progesterone
• TSH
• Free Testosterone

7. FATIGUE ASSESSMENT $102

• CBC & Differential Iron/TIBC
• TSH
• Ferritin
• Mono Spot Vitamin B12

8. METABOLIC ASSESSMENT (Fasting) $109

• Gamma Glutamyl Transpeptidase (GGT) hs-CRP
• Triglycerides
• Glucose (Fasting)
• Fasting Insulin
• Sex Hormone Binding Globulin (SHBG) Hemoglobin A1c (HbA1c)

9. AUTOIMMUNE ASSESSMENT $174

• Antinuclear Antibody (ANA)* Thyroperoxidase Antibody (TPO) Rheumatoid Factor (RA) Anti-Thyroglobulin Transglutaminase
• *Reflex testing of ENA and or DNA may occur if ANA results abnormal

10. MINERAL ASSESSMENT $147

• Calcium
• Ionized
• Magnesium (serum) Zinc
• Copper

11. HEMATOLOGY ASSESSMENT $80

• CBC & Differential Iron/TIBC
• Ferritin
• Vitamin B12

12. LIPIDS ASSESSMENT $44

• (Fasting Preferred)
• Cholesterol HDL
• LDL Triglycerides

13. SMART Vascular Dx $500

A Protein Unstable Lesion Signature Test, also known as the SMART Vascular Dx, measures the traces of proteins that leak from cardiac lesions in the blood vessel walls. Identifying the presence and levels of these proteins, along with HDL and HbA1c, it provides your physician with valuable information to help determine your risk for a heart attack and what steps you need to take to improve your cardiac health.
HOW TO GET LAB TESTING DONE WITH US:


1. Book a consultation with one of our Naturopathic Physicians. Thoroughly complete all intake forms. Bring with you all medications and supplements that you're taking as well as any blood work or imaging you may have for your present health concern(s).
2. If deemed necessary, and depending on the test(s) ordered, you will be provided either on-site testing, an at-home test kit, or a requisition for testing at Lifelabs. Most home testing kits come with prepaid shipping. If not, kits are to be dropped off at the clinic for shipping.
3. Pay for any recommended lab services.
4. Expect a call from us when your lab results are in. Lifelabs results can also be viewed online if you sign-up for myehealth.ca

Alternatively, if you would rather have the lab charges billed to MSP, you will need a requisition from your family doctor. Please also ask your family doctor to have the results copied to us on the requisition form, so that we can have access to your results online. We serve patients from Surrey BC, Burnaby BC, Langley City BC, White Rock BC, New Westminster BC, Vancouver BC, and nearby areas.