Vitamin and Mineral Benefits
Drip Lounge provides assistance to those experiencing vitamin and mineral deficiencies. Our expert staff can provide more information. Visit us at a location near you in South Surrey BC, and Burnaby BC. For more information call us or make an appointment.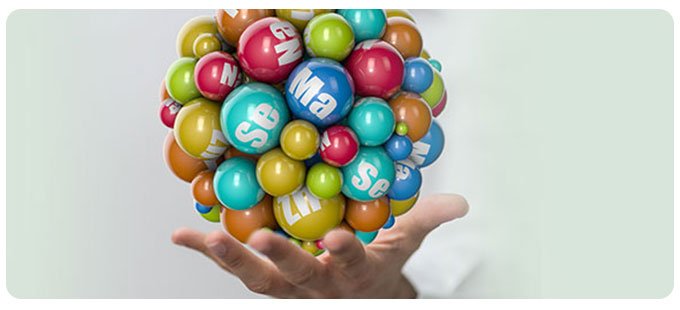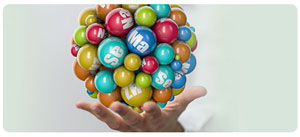 Benefits and Deficiency Symptoms of Vitamins and Minerals.
Lack of one B vitamin usually means lack of other nutrients. Pantothenic acid is usually given with other B vitamins if there are symptoms of any B deficiency.
Vitamin B1 Thiamine
Benefits
Keeps mucus membranes healthy
Maintains normal functions of nervous system, muscle and heart
Aids in treatment of herpes zoster
Promotes normal growth and development
Treats beri-beri
Replaces deficiency caused by alcoholism, cirrhosis, overactive thyroid, infection, breast feeding, absorption disease, pregnancy, prolonged diarrhea, burns.
Neuritis and polyneuritis of etiology
Plays roll in carbohydrate metabolism.
Deficiency Signs & Symptoms
Chronic peripheral neuritis
Beri-beri which may or may not be associated with heart failure and edema.
Acute pernicious Beri-beri in which hear5t failure and metabolic abnormalities predominate.
Wernicke's encephalopathy with Korsakoff's psychosis, a thiamin responsive condition associated with alcoholism and narcotic abuse.
Anorexia
Vitamin B2 Riboflavin
Benefits
Redox cofactor in energy yielding metabolism.
Maintains healthy mucus membranes lining respiratory, digestive, circulatory and excretory tracts used when used in conjunction with vitamin A.
Maintains integrity of nervous system, skin, and eyes.
Promotes normal growth and development.
Aids in treatment of infections, stomach problems, burns, alcoholism, liver disease.
Activates Vitamin B6 Pyridoxine
Acts as a component for two enzymes – flavin mononucleotide and flavin adenine dinucleotide.
Deficiency Signs & Symptoms
Impairment of lipid metabolism. There is an increase accumulation of triglycerides in liver with an increase in liver weight in proportion to body weight, which leads to an impairment of growth.
Cracks and sores at corner of mouth
Inflammation of tongue and lips
Eyes over sensitive to light and easily tired
Itching and scaling of skin around nose, mouth, scrotum, forehead, ears and scalp
Trembling
Dizziness
Insomnia
Slow learning
Itching, burning and reddening of eyes and damage to cornea of the eye
Vitamin B3 Niacin/Niacinamide
Benefits
Maintains normal function of skin, nerves, and digestive systems
Reduces cholesterol and triglycerides in the blood
Corrects niacin deficiency
Dilates blood vessels
Treats vertigo and ringing in the ears
Prevents premenstrual headaches
Treats pellagra skin condition
Precursor of NAD and NADP
In larger doses niacin is used in orthomolecular psychiatry as a treatment for schizophrenia
Deficiency Signs & Symptoms
Pellagra
Muscle weakness
General fatigue
Loss of appetite
Swollen, red tongue
Skin lesions, including rashes, dry scaly skin, wrinkles, course skin texture, dermatitis
Diarrhea
Irritability, headaches, dizziness
Behavioral symptoms – apathy, anxiety, depression, mania, memory deficits
Vitamin B5 Pantothenic Acid
Benefits
Promotes normal growth and development
Fundamental component of CoA
Aids in release of energy from foods
Involved in the transport of fatty acids to and from cells and accelerates fatty acid breakdown in the mitochondria.
Pantethine reduces serum triglyceride and cholesterol levels and increase HDL levels
Beneficial to angina patients
Improves symptoms of osteoarthritis
Stimulates healing
Supports adrenal glands and alleviates stress
Treats constipation
Relieves allergies
Treats fatigue
Enhances cholinergic function, reduces loss of memory and cognitive impairment in some patients
Postoperatively for prevention of ileus
Growth factor for lactobacillus bulgaricus
Deficiency Signs & Symptoms
Skin problems
Sleep disturbance
Arthritis
Adrenal atrophy
Allergies
Mental fatigue
Muscle spams
Shortness of breath
Vitamin B6 Pyridoxine
Benefits
Participates in multi-enzyme systems, chemical reactions of proteins and amino acids
Promotes normal red blood cell formation
Maintains chemical balance among body fluids
Regulates excretion of water. Excellent diuretic
Helps in energy production and resistance to stress, mood enhancer
Co-enzyme in carbohydrate, protein and fat metabolism
Treats PMS symptoms
Helps with gestational diabetes and diabetes
Reduces adverse effects of estrogen medication (birth control pills and estrogen replacement therapy)
Reduces level of prolactin, reduces breast milk in nursing mothers with congested breast.
Relieves morning sickness
Relieves nausea
Treats isoniazid (TB medication) toxicity
Stimulates immune system
May prevent or relieve diabetic neuropathy
Reduces frequency of renal calculi in susceptible individuals by aiding the patients ability to maintain calcium oxalate in solution.
Relieves some joint pain and muscle spasms
Vitamin B6 may be useful in the treatment of the following: acne, alcoholism, anemia, asthma, carpal tunnel, depression, diabetes, heart disease, hyperactivity, kidney stones, lupus, PMS.
Deficiency Signs & Symptoms
In women B6 deficiency may be caused by an over supply of estrogen. One of the consequences in depression, a symptom frequently seen in women on the pill or suffering from PMS symptoms. B6 deficiency can result in adequate production of serotonin, which can lead to depression.
B6 deficiency is one of the factors promoting atherosclerosis.
Depression immunity, reduction in number and activity of lymphocytes, shrinkage of thymus gland and decreased thymic hormone activity.
Weakness, poor coordination, irritability
Mental confusion, nervousness, behavioral – depression, irritability.
Hyperactivity, muscle twitching
Discoloration of the tongue, skin lesions
Vitamin B12
Benefits
Beneficial for stress
Beneficial for depression
Beneficial for digestive disturbances
Treats some kinds of nerve damage
Treats diabetic and peripheral neuropathy
Treats restless legs, pernicious anemia, some allergies, menstrual disorders, skin problems, fatigue and mental symptoms.
Improves memory and learning ability
Increases energy
Deficiency Signs & Symptoms
Alzheimer's disease symptoms
Psychosis
Shortness of breath
Pernicious anemia
Fatigue
Weak and tingling arms and legs
Skin problems
Vitamin C Ascorbic Acid
Benefits
Preoperative and post-operative maintenance of optimal health
Increased vitamin requirements or replacement therapy in severe burns, extensive injury and infections.
Deficient intestinal absorption of water-soluble vitamins
Hemovascular disorders
Promotes healthy capillaries, gums and teeth
Benefits fracture and would healing
Aids iron absorption
Treats urinary tract infections
Forms collagen in connective tissues, prevents wrinkling
Reduces allergic reactions
Prevents scurvy
Deficiency Signs & Symptoms
Scurvy
Shortness of breath
Digestive difficulties
Easy bruising
Swollen and painful joints
Nosebleeds
Anemia: weakness, tiredness, paleness
Frequent infections
Slow wound healing
Behavioral symptoms – lassitude, hypochondriasis, depression, hysteria
Folic Acid
Benefits
Promotes normal red blood cell formation
Maintains nervous system, white blood cells, intestinal tract, sex organs, normal patterns of growth.
Treats anemia due to folic acids deficiency
Involved in the synthesis of amino acids and DNA
Deficiency Signs & Symptoms
Irritability
Weakness
Lack of energy
Sleep difficulties
Forgetfulness and confusion
Megaloblastic anemia
Indicated in alcoholism, sprue, celiac disease, pregnancy, GI abnormalities, fish tapeworm infestation.
Calcium Gluconate
Benefits
Participates in metabolic functions necessary for normal activity of nervous, muscular, and skeletal systems.
Plays important roll in normal heart function
Helps utilization of vitamin B12
Promotes use of amino acids
Lowers phosphate concentrations in people with kidney disease
Acts as natural tranquilizer
Antidote to magnesium sulfate
Used with cases such as: Hypoparathyroidism, Oseteomalacia, Vitamin D deficiency, preeclampsia, and uremia.
Deficiency Signs & Symptoms
Osteoporosis
Osteomalacia, frequent fractures
Muscle cramps
Convulsive seizures
Lower backache
Magnesium Sulfate
Benefits
Aids bone growth
Bronchodilator, treats asthma
Relieves angina pain
Relaxes tight muscles and muscle spams
Relieves night time leg cramps
Regulates normal heart rate
Conducts nerve impulses
CNS depressant
Useful as laxative in large doses
Useful as an antacid in small doses
Can improve glucose tolerance in insulin resistant patients
Indicated for malnutrition, excess GI losses due to severe diarrhea or prolonged vomiting
Malabsorption syndrome, liver cirrhosis, diabetic acidosis, chronic alcoholism deficiency following use of diuretics
Deficiency Signs & Symptoms
Confusion and delirium
Irritability
Nervousness
Headaches
Hypertension
Skin problems
Hardening of soft tissue

Interested in our services, call our office and get in touch with a member of our specialist team. Book an appointment or speak with us over the phone today. You can visit us at a location near you in South Surrey BC, and Burnaby BC. We serve clients from South Surrey BC, Burnaby BC, Langley City BC, White Rock BC, New Westminster BC, and Vancouver BC.