Top Acupuncturist in Surrey, British Columbia
If you are looking for a good acupuncturist, then visit Mediworks Rejuvenation Centre and Drip Lounge, where our professionals are specialized in acupuncture therapy. For more information,

contact us

or

request an appointment

. We are conveniently located at

Unit #103 – 15222 32nd Avenue Diversion, Surrey, BC V3Z 0R8, Canada

.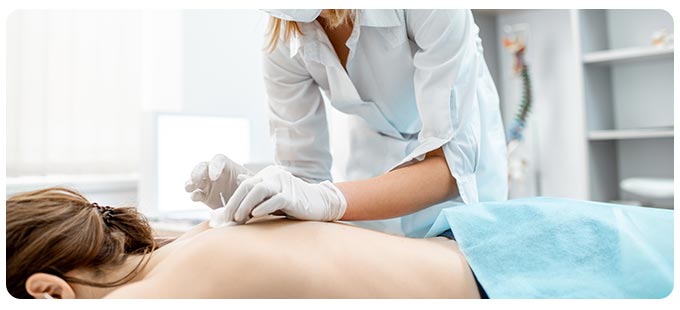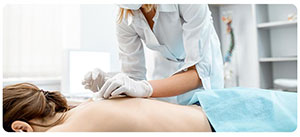 Table of Contents:
How do I choose a good acupuncturist?
What should I ask an acupuncturist?
What conditions are best treated with acupuncture?
Dating back several millennia, acupuncture has been widely practiced throughout the world across. Starting in ancient China, acupuncture quickly spread to the corners of the world with clinics and practices that offer this atavistic medicine. With a multitude of options, it is important to find an experienced and qualified acupuncturist, like the one at Mediworks Rejuvenation Centre and Drip Lounge.
How do I choose a good acupuncturist?


Acupuncture is a popular therapy with hundreds of clinics in Canada that offer this incredible service. With the overabundance of options available, it can be difficult deciding which clinic to visit. There are six important things to consider when choosing an acupuncturist:

• Personal & Professional Referrals — Getting a referral is a great way to start looking for an acupuncture clinic. While friends and family can prove invaluable during the referral process, asking a primary care physician can help narrow down the list to trusted and qualified professionals.
• Acupuncturist's Credentials — When choosing an acupuncturist, licensure is one of the most important factors to consider. Their credentials determine if the acupuncturist has the necessary training, skills, and experience to perform acupuncture and can legally practice in their state.
• Acupuncturist's Experience — When dealing with pain, fatigue, and other chronic symptoms, experience matters. The more experience an acupuncturist has with a condition or procedure, the better their provided results are likely to be. When treating a specific condition or symptom, it is imperative to ask the acupuncturist how many patients with the specified condition they have treated.
• Communication Style — The practitioner's communication style is also an important consideration. Choose an acupuncturist who is easy to talk to and who supports personal information needs. Do they answer questions in a way that is easy to understand, or is extra research needed to comprehend their response?
• Patient Satisfaction Surveys — Reading what other people have to say about an acupuncturist can provide insight into how the acupuncturist operates their practice, as well as how they provide care. Look into things that are personally significant, like commute, wait times, scheduling appointments, office environment, and staff friendliness.
• Insurance Coverage — Insurance coverage is a practical matter, so it is important to choose an acupuncturist that has coverage.

What should I ask an acupuncturist?


When visiting an acupuncturist, it is important to ask the right discovery questions to make sure both the patient and practitioner are on the same page. A few important questions to consider are:

• How long have you been practicing acupuncture?
• What conditions can you treat?
• What are your patients' success stories?
• Can you help me with this concern?
• How many sessions will I need?
• Will I feel any pain?
• How long until I notice the results?

What conditions are best treated with acupuncture?


Acupuncture can treat a wide range of symptoms and conditions, including:

• Anxiety
• Arthritis of the large and small joints
• Breech presentation
• Bursitis (painful swelling of the joints)
• Carpal tunnel syndrome
• Chronic sinusitis (long-term swelling in the sinuses)
• De Quervain's tenosynovitis (painful wrist condition)
• Fibromyalgia (widespread muscle pain and tenderness)
• Headache pain
• Inability to get pregnant
• Inducing labor
• Low- and mid-back pain
• Menstrual pain and problems
• Migraine
• Morning sickness
• Muscle tension
• Neck pain
• Neuropathy
• Repetitive stress injuries
• Sciatica
• Sports injuries
• Sprains and strains
• Stress
• Tendonitis (pain or irritation of a tendon)

At Mediworks Rejuvenation Centre and Drip Lounge, we are dedicated to providing you with all of your acupuncture needs. Our trusted acupuncturist is experienced in treating a long list of conditions and can help you find relief. Visit us at a location near you in South Surrey BC. For more information call us or make an appointment. We serve patients from Surrey BC, Burnaby BC, Langley City BC, White Rock BC, New Westminster BC, Vancouver BC, and nearby areas.