Botox Injections Questions and Answers
Botox is an effective wrinkle and frown line reduction injection. It temporarily fixes forehead lines and even crow's feet lines. Interested in getting botox? Call us or request an appointment online. Visit us at a location near you in South Surrey BC, and Burnaby BC.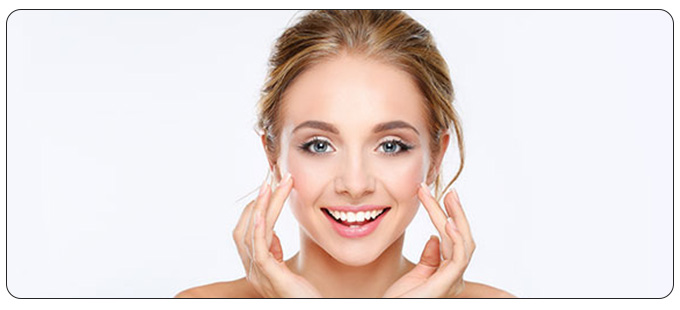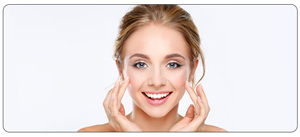 Table of Contents:
How does Botox work?
Where can Botox be used?
What is a Botox treatment like?
How long does a treatment take?
How much does a Botox treatment cost?
Who should not use this treatment?
How soon will I see a difference?
Does Botox have any side effects?
How long does the treatment last?
Will it give me food poisoning? / It is botulism? Isn't Botox a toxin or poison?
How does Botox work?

Botox injections are used to block certain chemical signals you're nerves which signals the muscles to contract. The most common use of botox injections is to temporarily relax your facial muscles that cause wrinkles in areas like the forehead and around the eyes.
Where can Botox be used?

Botox is used in several areas of the face including the following:

• Forehead lines
• Frown lines
• "Bunny lines" on the nose
• Downturned tip of the nose
• Excessive flaring of the nostrils
• Crow's feet
• "Brow Lift" to raise the corners of the eyebrows.  This can help reduce the appearance of eyelid hooding.
• Neck lines and cords (platysmal bands)
• Into the DOA muscle to turn the corners of the mouth upwards.  Literally turning that frown upside down.
• Around the top lip to minimize the appearance of "smokers" lines and to increase its size ("Lip Flip")
• Into the Masseter muscle for jawline slimming

In addition, it is used therapeutically to treat TMJ disorder, migraines and hyperhidrosis – which is the condition of excessive sweating in the armpits or hands.
What is a Botox treatment like?

During the treatment, Botox injections are performed at the doctor's office. Your doctor uses a thin needle to inject tiny amount of botox (botulinum toxin) into your skin or muscles. The number of injections needed are dependent on each customer. Talk to your injection specialist about customizing your botox treatment.
How long does a treatment take?

A Botox procedure is quick, simple, and there is no downtime. Following a facial analysis by your physician and a discussion on your desired outcome, the procedure itself only takes about 10 to 15 minutes to perform.
How much does a Botox treatment cost?

The costs associated with a treatment are dependent on the amount of product needed and the areas of the face being treated. Call Mediworks today to book a Botox Consultation to come up with a treatment plan with our Botox specialists.
Who should not use this treatment?

There are very few restrictions regarding the use of Botox. Those who pregnant, nursing, or have a neurological disease should not be treated.
How soon will I see a difference?

It can take up to 2 weeks for the products to take full effect. Usually, we ask patients to wait for the full 14 days to pass in order to fully see the results.
Does Botox have any side effects?

Side effects are rare and these should be discussed with your doctor.
How long does the treatment last?

The effects usually last up to four months. After repeat treatments, the effects may begin to last longer.
Will it give me food poisoning? / It is botulism? Isn't Botox a toxin or poison?

No, it is not toxic to you and it's not a poison. To clarify, Botulism is the name of an illness. The product is a natural, purified protein. It is an approved drug that is used in very tiny doses and it comes from a naturally occurring bacterium.

Pre-Treatment Instructions

• Inform your doctor if you have a history of Perioral Herpes to receive advice on antiviral therapy prior to treatment.
• Avoid dental work (including standard teeth cleaning) at least 2 weeks prior to treatment and one month following treatment. Avoid oral surgery at least 4 weeks prior to treatment and one month following treatment.
• 7 DAYS BEFORE treatment (to prevent bruising): Avoid blood thinning over-the-counter medications such as Aspirin, Motrin, Ibuprofen, and Aleve. Also avoid herbal supplements, such as Garlic, Vitamin E, Ginkgo Biloba, St. John's Wort, and Omega-3 capsules. Please note: If you have a cardiovascular history, please check with your doctor prior to stopping use of Aspirin.
• 3 DAYS BEFORE treatment: Avoid topical products such as Tretinoin (Retin-A), Retinols, Retinoids, Glycolic Acid, Alpha Hydroxy Acid, or any "anti-aging" products. Also avoid waxing, bleaching, tweezing, or the use of hair removal cream on the area to be treated.
• Do not drink alcoholic beverages 24 hours before (or after) your treatment to avoid extra bruising.
• Do not use Dermal Fillers if you are pregnant or breastfeeding, are allergic to any of its ingredients, or suffer from any neurological disorders. Please inform your provider if you have any questions about this prior to the treatment.

Day of Treatment 

• Arrive to the office with a "clean face". Please do not wear makeup. You may bring your own makeup to apply after your treatment.
• To maximize your comfort during the procedure, a topical anesthetic may be applied. In some cases, a local numbing medication will be injected into or around the area(s) to be treated.
• You may experience a mild amount of tenderness or a stinging sensation following injection.
• To ensure a smooth and even correction, your provider may massage the area(s) treated, which may cause a temporary, minimal amount of redness to your skin.
• Arnica homeopathic granules &/or arnica gel are available for purchase after your treatment to help reduce swelling and bruising.

For all Patients Interested in Botox and/or Filler

Please note the following prior to your appointment at Dr.Badesha's Mediworks Rejuvenation Centre:

• During your first appointment, you will be given information about Botox and Fillers. Dr.Badesha and his staff will ask you about your personal goals and interests, and then will make some suggestions based on their experience.
• Many patients choose to have treatment on the day of their consultation, but there is absolutely no obligation to do so! Please be sure that all of your questions are answered to your satisfaction before any treatment is undertaken.
• It is best to have Dermal Filler treatment done at least 2 weeks prior to a special event
• If you plan to have injections performed on the day of your consult, please follow pre-treatment instructions above.

We look forward to seeing you! Please call us or book an appointment today! We serve clients from South Surrey BC, Burnaby BC, Langley City BC, White Rock BC, New Westminster BC, and Vancouver BC.