How Much Does Botox Cost in Surrey BC?
Injections of Botox are becoming increasingly popular as a preventative treatment for aging. Affordable Botox injections are now available at Mediworks Rejuvenation Centre. For more information,

contact us

or book an

appointment online

. We are conveniently located at Unit #103 – 15222 32nd Avenue Diversion, Surrey, BC V3Z 0R8, Canada.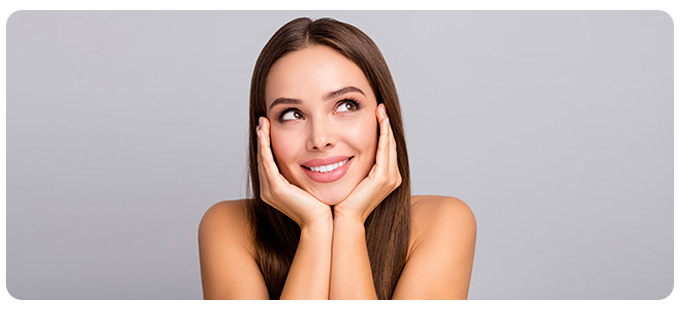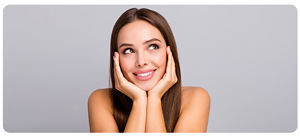 Table of Contents:
How much should I typically expect to pay for Botox?
How long does botox last the first time?
How much does 20 units of botox usually cost?
Will botox help me get rid of all wrinkles?
How much should I typically expect to pay for Botox?


In recent years, Botox has become the most popular nonsurgical cosmetic procedure in North America. By minimizing fine lines and wrinkles, Botox injections enhance and refresh your appearance. Injections of Botox are becoming increasingly popular as a preventative treatment for aging.
 
Botox is commonly used to treat fine lines and wrinkles around the eyes and forehead.
The elasticity of our skin decreases with age, and repetitive muscle action causes deeper lines and furrows. Initially approved for the relief of rapid involuntary eye twitching, Botox has been found to temporarily reduce furrows and soften lines in the skin. Additionally, Botox injections were found to relieve migraines by relaxing scalp muscles.
 
Botox's cost depends on several factors, including where you live, how many units you need, and the area of your face you're injecting (smaller areas cost less). Each person needs different amounts of Botox, so a full treatment is customized for them. The amount of Botox you will need depends on several factors that vary for each patient.
 
Getting Botox in the forehead will cost you $250 on the low end and up to $600 or more on the high end if you pay per area. It's harder to give an exact price range if you pay per unit, but if you only need a little Botox, it might end up being cheaper.
How long does botox last the first time?


It is common to not see the full and final effects of neurotoxins for 7-10 days after taking them. These nerve impulses are blocked off by the toxin over time, and it takes time for the toxin to act.
 
As the neurotoxin wears off, the nerves can once again send signals to the muscles to begin working. Botox generally lasts 3-4 months.
 
In some patients, it may last longer, in that 4-6 month range, or shorter, in that 2-month range. First-timers may also notice that it doesn't last as long initially but may last longer after a second treatment. The results of Botox may vary from person to person because everyone has a unique experience.
How much do 20 units of botox usually cost?


The strength of Botox is measured in units. It is impossible to compare Botox's unit measurement with that of any other product. A unit of Botox represents the amount required to block a specific nerve that causes muscles to contract.
 
There is a unit price for Botox. Each unit of Botox costs about $10 to $15 on average. For example, if you were to treat your horizontal forehead lines, you could expect to pay about $200 to $300 for treatment if you receive up to 20 units in your forehead.
Will botox help me get rid of all wrinkles?

One of the most popular and widely used treatments for facial wrinkles is Botox. Botox works as a preventative treatment option for wrinkles but can also diminish already existing wrinkles. FDA-approved Botox injections are primarily used to smooth out wrinkles and fine lines on the face, such as laugh lines, crow's feet, frown lines, etc.
 
It's important to note, however, that just because Botox treats facial wrinkles doesn't mean it's suitable for all wrinkles. It is also true that you can have different types of facial wrinkles, depending on the cause. Dynamic wrinkles and static wrinkles are the two types of wrinkles. Our doctors will determine if you are a candidate for Botox injections or other neuromodulator injections before providing Botox injections.
 
Face wrinkles caused by muscle movements such as smiling, laughing, concentrating, squinting, etc., are dynamic wrinkles. There are three types of dynamic wrinkles: wrinkles around the eyes, wrinkles on the forehead, and wrinkles between the eyebrows. These dynamic wrinkles are primarily treated with Botox. The neuromodulator Botox contains botulinum toxin, which temporarily paralyzes muscle activity. By blocking your nerves from communicating with the targeted muscles, dynamic wrinkles are reduced.
 
In your skin, static wrinkles are caused by a loss of collagen and elastin. Elastin and collagen make your skin look taut, elastic, hydrated, supple, and smooth when you're young. Static wrinkles are not as effectively treated by Botox, fillers are usually more effective, however, they are sometimes used harmoniously.
 
The staff at Mediworks Rejuvenation Centre will help determine which procedure works best for you. For more information, call us or book an appointment online. We serve patients from Surrey BC, Burnaby BC, Langley City BC, White Rock BC, New Westminster BC, Vancouver BC, and nearby areas.