Botox Injections for Neck Pain in South Surrey BC
In addition to being used for aesthetic procedures, Botox has been shown to be useful for patients suffering from chronic migraines, cervical dystonia, and neck pain. Mediworks Rejuvenation Centre provides multidisciplinary care to patients. For more information,

contact us

or book an

appointment online

. We are conveniently located at

Unit #103 – 15222 32nd Avenue Diversion, Surrey, BC V3Z 0R8, Canada

.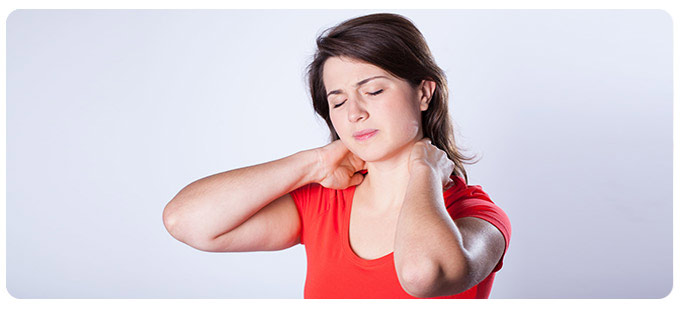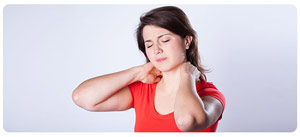 Table of Contents:
What can cause neck pain?
How does Botox address neck pain?
How long does Botox last when used to address pain symptoms?
Who is a good candidate for Botox injections for neck pain?
Here at Mediworks Rejuvenation and Drip Lounge, our team of incredible medical, beauty, cosmetic, and holistic specialists offer top-tier medical spa services. Our specialists are qualified to give an extensive list of amazing treatments including cosmetic acupuncture, microneedling, IV therapy, injectables, facial rejuvenation, and more. We value the importance of compassion, kindness, and respect throughout your entire treatment process. One of the most common cosmetic treatments at our medical clinic is Botox injections. It's common knowledge that Botox has numerous anti-aging and youthening benefits, but did you know that Botox injections can help ease chronic neck pain? Keep reading to learn more about Botox injections for neck pain in South Surrey, BC.
What can cause neck pain?

Chronic neck pain can be irritating and debilitating. Unfortunately, neck pain is incredibly common and can be caused by even the simplest things. Factors that can be contributing to your neck pain include:
 
• Bad sleeping habits and sleeping positions
• Repetitive motions
• Poor posture
• Pinched nerves
• Teeth gritting
• Carrying heavy things
• Sports injuries
• Car accidents
• Osteoporosis
• Arthritis
• Whiplash
 
No matter what the cause of your neck pain is, lessening it can dramatically improve your quality of life. Living in chronic pain can interrupt your ability to complete everyday tasks and contribute to various mental health issues. Botox may be the answer you're looking for to resolve chronic neck pain!
How does Botox address neck pain?

Research has shown that botox injections can greatly reduce and ease chronic neck pain. The purified form of botulinum toxin type A that is found in botox can help relax your muscles. Relaxing muscle contractions with a combination of physical therapies and botox treatments can have long-lasting benefits.
How long does Botox last when used to address pain symptoms?

When used to address pain symptoms, botox can last anywhere from 3 to 6 months. Although your chronic neck pain may eventually come back, this temporary relief can save you from months of distress. On top of neck pain, botox can be used to address muscle stiffness, chronic migraines, muscle spasms, back pain, and cervical dystonia.
Who is a good candidate for Botox injections for neck pain?

Botox is a wonderful option for patients who have chronic neck pain and who want to reduce the need for oral pain medication. Prescription medications can be highly addictive whereas Botox is safe and more long-term. Our clients who have permanently contracted neck muscles, easily identifiable trigger points, and who are suffering on a day-to-day basis can benefit from Botox injections.
 
Consider talking to your specialist for pain-reducing Botox injections if:
 
• You have constant neck pain
• You have neck stiffness
• You are over the age of 18
• You have muscle spasms
• You have migraines and headaches associated with neck pain
• You want to find alternative solutions to your pain instead of taking prescriptions
• Other treatments haven't worked to reduce neck pain
 
Botox injections are a great treatment offered at Mediworks Rejuvenation Centre! These injectables can be used to treat several areas of the face, neck, and chin as well as to treat TMJ, migraines, pain, and hyperhidrosis. Our Botox treatments take only 10 to 15 minutes and can reduce pain by relaxing your muscles immediately. Contact our therapeutic botox treatment specialists. We can't wait to see your pain resolved for the improvement of both your physical and mental health! If you have any additional questions about Botox injections for neck pain, contact us today. Visit us at a location near you in South Surrey BC. For more information call us or make an appointment. We serve patients from Surrey BC, Burnaby BC, Langley City BC, White Rock BC, New Westminster BC, Vancouver BC, and nearby areas.