How Can Botox Improve Your Face?
Botox is one of the world's most popular wrinkle-reduction methods and can eliminate the signs of aging and remove the tired appearance you see in the mirror. Mediworks Rejuvenation Centre can help to reduce facial aging. For more information,

contact us

or book an

appointment online

. We are conveniently located at

Unit #103 – 15222 32nd Avenue Diversion, Surrey, BC V3Z 0R8, Canada

.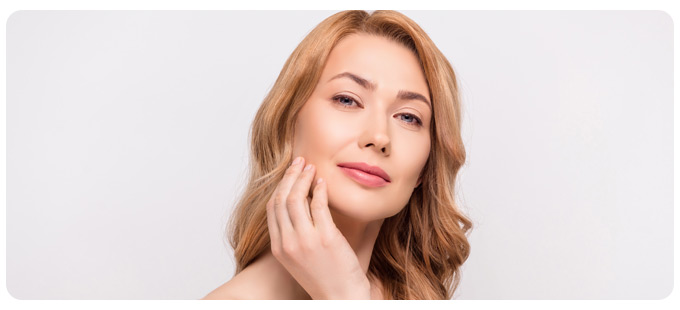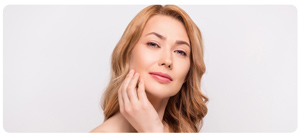 Table of Contents:
How can Botox improve your face?
Where can i get botox on my face?
How does botox make you look younger?
What are the major causes of aging?
How can Botox improve your face?

In order to rejuvenate their skin and improve their appearance, many men and women are turning to Botox injections. With this minimally-invasive procedure, you can maintain a youthful appearance without having to undergo more invasive surgery. Botox is one of the world's most popular wrinkle-reduction methods and can eliminate the signs of aging and remove the tired appearance you see in the mirror. If you wish to rejuvenate a specific area of your face or the entire face, facial injections like Botox can be tailored to meet your specific needs and goals.
Where can I get Botox on my face?

Botox has many potential facial applications and treatment can be tailored to each patient's areas of specific needs.
 
Crow's feet are those little lines that appear at the outer corners of your eyes. Laughing or smiling causes your cheeks to rise, causing your eyes to squint slightly. Eventually, as your skin loses elasticity, these facial movements cause permanent wrinkles around your eyes. By injecting Botox in this area of the face, those pesky crow's feet wrinkles can be smoothed out.
 
Wrinkles on the forehead can be caused by lifestyle factors including age, eating an unhealthy diet, and stress. Your forehead skin will eventually lose its elasticity, resulting in more noticeable fine lines and wrinkles. One of the top skincare concerns among Botox patients is forehead wrinkles. By injecting Botox into the forehead, wrinkles can be reduced and prevented from developing further.
 
The effects of frowning can be felt over time on your face. You will notice fine lines and wrinkles in the crease between your eyebrows when this occurs. Glabellar lines are created as a result. A very common area for Botox treatment is glabellar lines.
 
Droopy mouth corners may be one of the first signs of aging you notice as you get older. The appearance of droopy mouth corners can make others think you are tired and upset, which can negatively affect first impressions. In this area, Botox is able to tighten the skin and make it appear less saggy thanks to its ability to tighten the skin.
 
Today, uplifted eyebrows are one of the most sought-after beauty trends. In order to embrace a wide-eyed look, lift your eyebrows to create the illusion of a freshly awakened, youthful appearance. Today, eyebrows are being shaped and heightened more than they are being sized. Botox injections are needed to uplift the eyebrows away from your eyes and diminish their tired, droopy appearance in order to achieve this wide-eyed appearance.
How does Botox make you look younger?

The purpose of Botox is to reduce wrinkles by relaxing the muscles in the face, but it is not a form of plastic surgery. Botox is an outpatient procedure that is non-invasive. When nerves are prevented from moving certain muscles in the face, wrinkles will be minimized. The forehead is one of the most common areas for Botox injections for both men and women. Whether you have creases between your eyebrows or horizontal lines, Botox removes those signs of aging by relaxing your muscles and preventing them from creasing. Around the eyes, Botox can also reduce the appearance of "crow's feet."
What are the major causes of aging?

Premature aging is usually caused by controllable and preventable factors. This is known as extrinsic aging. Your skin shows the most signs of premature aging. A person's skin changes as he or she ages. The cause is usually environmental or lifestyle factors when signs of aging appear earlier in life. Factors such as diet, exercise, smoking, alcohol consumption, sun exposure, and genetics, may contribute to an individual displaying signs of aging earlier than anticipated.
 
The plumpness of youthful skin is attributed to collagen. Our skin's elasticity is provided by elastin, which prevents wrinkles from forming. Hyaluronic acid keeps our skin moist and prevents it from looking dry and cracked. A person's skin loses hyaluronic acid, collagen, and elastin as he or she ages, this is the natural cause of aging.
 
Botox and other anti-aging treatment options are available at Mediworks Rejuvenation Centre. For more information, call us or book an appointment online. We serve patients from Surrey BC, Burnaby BC, Langley City BC, White Rock BC, New Westminster BC, Vancouver BC, and nearby areas.