Lip Fillers in South Surrey BC
Are you wishing you had fuller lips? Do you desire luscious lips? Improve the texture and shape of the lips, minimizing wrinkles and fine lines caused by muscle contractions, with lip fillers offered at Mediworks Rejuvenation Centre. Contact us today for more information or schedule an appointment online. We are conveniently located at Unit #103 – 15222 32nd Avenue Diversion, Surrey, BC V3Z 0R8, Canada.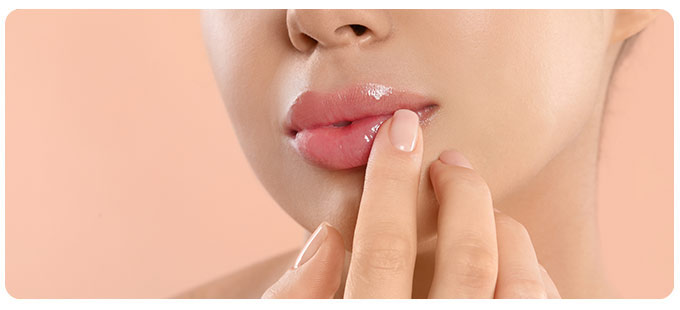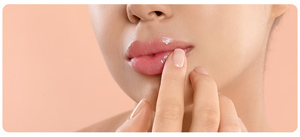 Table of Contents:
What are lip fillers?
Are lip fillers permanent?
What are in the lip fillers?
What are the benefits of lip fillers?
How often should I receive lip fillers?
The lips are one of the most sultry and sought-after features, adding allure and appeal to anyone's appearance. There are a number of different cosmetic products — lipstick, lipliner, lipgloss, and even tattoos — designed to make the lips as irresistible as possible. Another popular procedure to enhance the appearance of the lips is a lip augmentation, which can provide fuller, plumper and more desirable lips.
What are lip fillers?

Lip augmentation refers to any type of procedure that enhances the form and appearance of the lips.

Dermal fillers are the most popular type of lip filler. They can greatly improve one's appearance, producing desirable results of fuller lips. These fillers are typically composed of hyaluronic acid, such as Juvederm. Botulinum toxin injections are another common type of lip augmentation, including Botox and Dysport. These are used to improve the texture and shape of the lips, minimizing wrinkles and fine lines caused by muscle contractions.
Are lip fillers permanent?

Lip fillers are not permanent. They typically use hyaluronic acid or botulinum toxins, which produce noticeable results for several months. Hyaluronic acid fillers, such as Juvederm, can last up to over a year, depending on the type. Botox injections typically last around three to four months, although they can produce results for as long as six months.
What are in the lip fillers?

Lip fillers are composed of several different substances. One of the most common types of lip fillers is Juvederm, which uses hyaluronic acid, a naturally occurring substance that is found in the human body and many other organisms. Botox is composed of the botulinum toxin, which is a neurotoxin that interferes with the way that nerves communicate with muscles. This effectively paralyzes the muscles, rendering them unable to contract.
What are the benefits of lip fillers?

Lip filler provides many benefits, including:

• Improved appearance — Perhaps the most obvious benefit, lip augmentation improves the appearance of the lips, giving people the confidence to smile and feel their greatest.
• Naturally fuller lips — Lip augmentation produces natural-looking results, so you don't have to worry about losing your natural beauty, only enhancing it.
• Treats signs of aging — The lips are a delicate feature and often show signs of aging before other areas. Lip augmentation works to reverse the signs of aging and produce a youthful appearance.
• Minimal side effects — Some procedures can cause unwanted side effects and often come with a long recovery time. Lip augmentation is a straightforward procedure that minimizes the risk of complications and side effects.
• Slow process — Lip augmentation works slowly, providing gradual results without any unsightly surprises. This way, the treatment can be modified in order to more appropriately fit the needs of the client.
• Customization — Lip augmentation treatments are designed with each person in mind, with customized treatments to fit each client's individual needs.
How often should I receive lip fillers?

You can achieve the lips of your dreams with 3 months of training, followed by maintenance sessions. The experienced team at Mediworks Rejuvenation Centre will sculpt and contour your lips every 4 weeks during your training phase to ensure you have the aesthetic lip style you desire. To sustain your lips, our team will see you every 6 to 10 weeks. It is imperative to follow the recommended schedule to keep your desired look consistent. To help manage discomfort during the injection, we apply a topical numbing cream to the treated area.

If you desire fuller, more shapely lips, come to Mediworks Rejuvenation Centre for our lip augmentation treatments. We are experienced in cosmetic procedures and strive to provide you with the look you desire. For lips you've only dreamed of, call us today to book an appointment. We look forward to serving you! We serve patients from South Surrey BC, White Rock Surrey BC, Cloverdale Surrey BC, Campbell Heights Surrey BC, Surrey Newton Surrey BC, Crescent Beach Surrey BC, South Newton Surrey BC, and surrounding areas!