Benefits of a Medical Spa vs. Day Spa in South Surrey BC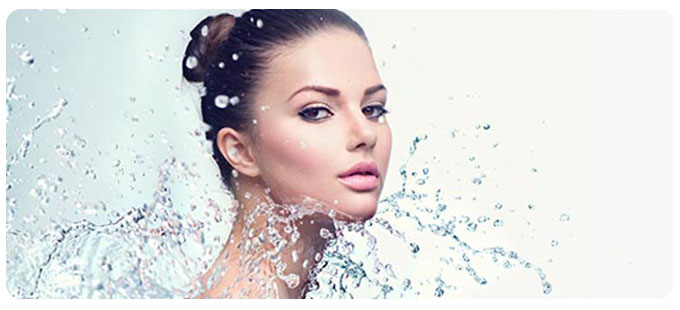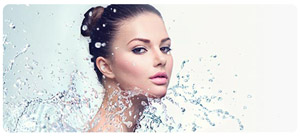 Table of Contents:
What is a medical spa?
What is the difference between a medical spa and day spa?
What services are offered at a medical spa?
What are the most popular medical spa treatments?
Medical spas, also commonly referred to as med spas, are cosmetic facilities that offer medical-grade procedures. These clinics are operated under the supervision of a medical physician and are often staffed by nurses or physician assistants who help perform the procedures. These aesthetic care centers offer a wide variety of services, from skincare treatments like dermal fillers and Botox, to healthcare treatments like IV vitamin drip therapy and bioidentical hormone replacement therapy.
What is a medical spa?

A medical spa, often shortened to a med spa, is an aesthetic clinic that focuses on providing rejuvenation and anti-aging procedures. Some medical spas go above and beyond cosmetic procedures and offer services that improve the overall health of patients, such as regenerative medicine treatments like PRP therapy and prolotherapy.
What is the difference between a medical spa and day spa?

While medical spas and day spas have a few similarities, they are very distinct.

Day spas:
• Focus on relaxation rather than rejuvenation or restoration
• Are not staffed by a medical professional
• Do not offer medical-grade services

Medical spas:
• Focus on improving health with rejuvenation and restoration, rather than simply inducing relaxation
• Are staffed by at least one medical professional, although often include a physician, nurse, or physician assistant
• Offer medical-grade services and minimally invasive procedures

What services are offered at a medical spa?

Some medical spas only offer a few services, while others, such as Mediworks Rejuvenation Center, offer a wide range of cosmetic and medical services, including:

Naturopathic Services, such as:

• Naturopathic IV Services
• Naturopathic Consultations
• Acupuncture
• Prolotherapy
• Cupping
• Growth Hormone Replacement Therapy
• Bioidentical Hormone Replacement Therapy
• Slimworks Rapid Weight Loss
• Lab Tests

Aesthetic Services, such as:

• Venus Legacy
• Cosmetic Acupuncture
• Microneedling
• Botox Injections
• Dermal Fillers
• Skin Care Treatment
• PRP Hair Restoration
• PRP Facial Rejuvenation
• NAD+ Therapy
• IV Vitamin Drip Therapy
• Marvelous Myers IV Vitamin
• Glutathione
• Weight Loss Program
• Hyperpigmentation Treatment
• Platelet-Rich Plasma (PRP) Therapy
• Blend and Boost Customizable Cream
• Revivogen

What are the most popular medical spa treatments?

Although medical spas offer a wide variety of cosmetic services, some are more popular than others. Among the most common med spa treatments are:

Dermal Fillers — Dermal fillers are a client favorite, offering profound aesthetic enhancements and anti-aging effects. The most common component of dermal fillers is hyaluronic acid, which is a naturally occurring compound found in almost every living organism. It helps to hydrate the skin and provide volume.

Botox — Among the most popular cosmetic treatments for decades, Botox is now a household name. It is composed of the botulinum toxin, which interferes with the signals sent between the nerves and muscles. This limits muscle movement and contractions that cause wrinkles and fine lines. The botulinum toxin is also sold under other names, including Dysport and Xeomin.

Microneedling — Quickly gaining attention over the past few years, microneedling uses ultra-thin needles to penetrate the skin which stimulates the healing process and the production of collagen and elastin.

If you or someone you love wants to improve their health and appearance without the use of medication or surgery, come to Mediworks Rejuvenation Centre and Drip Lounge today! Our kind and compassionate professionals are experienced in delivering a higher level of service and can help you achieve your aesthetic goals. Call us today to book an appointment. We look forward to serving you! We serve patients from Surrey BC, Burnaby BC, Langley City BC, White Rock BC, New Westminster BC, Vancouver BC, and nearby areas.