Hyperpigmentation Treatment in South Surrey BC
Are you concerned about dark patches on your skin? Hyperpigmentation can be treated effectively with the help of our specialists. For more information, 

request an appointment

 at Mediworks Rejuvenation Centre or 

contact us

. We are conveniently located at

Unit #103 – 15222 32nd Avenue Diversion, Surrey, BC V3Z 0R8, Canada

.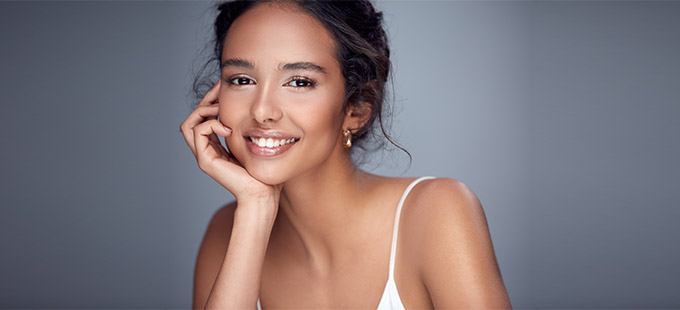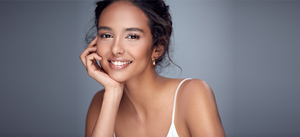 Table of Contents:
Can microneedling help reduce hyperpigmentation?
How does microneedling work for hyperpigmentation?
What can I expect during and after treatment?
What other skin conditions can microneedling treat?
Mediworks Rejuvenation Centre and Drip Lounge is proud to provide high-quality rejuvenating services including energy-boosting IV therapies, youthening botox treatments, healing naturopathic treatments, and much more. By combining beauty, medicine, and holistic services, our team is able to create an uplifting, restoring environment. Our four values, respect, outstanding customer service, compassion, and innovation, makes Mediworks Rejuvenation a top medical spa in South Surrey, BC. A common reason people come to visit our medical spa is for hyperpigmentation treatments. Below we've provided answers to the most commonly asked questions about hyperpigmentation treatment specialists!
Can microneedling help reduce hyperpigmentation?

Yes! One of microneedling's major benefits is the treatment of hyperpigmentation. Hyperpigmentation is a very common skin issue that can cause patches of your skin to be discoloured. This discolouration can occur because of excess melanin in the skin. Increased melanin production in the skin happens for a plethora of different reasons including hormone imbalances, high amounts of sun exposure, inflammation, skin injuries, and age. A combination of microneedling, medical-grade facials, chemical peels, microdermabrasion, and laser therapy can permanently resolve hyperpigmentation.
How does microneedling work for hyperpigmentation?

Microneedling is a procedure performed by dermatologists and cosmetic specialists to treat hyperpigmentation. During the procedure, your provider will use extremely little, few sterilized needles to gently prick the skin. These painless pricks trigger a healing response in the skin which encourages collagen and elastin production. Collagen is a protein in the skin that contains amino acids which minimize dark spots. Mediworks Rejuvenation Centre provides eDermaStamp microneedling for hyperpigmentation in the face, hands, neck, legs, chest, and more.
What can I expect during and after treatment?

Before your microneedling sessions, you will have a consultation appointment with one of our incredible skin specialists. During this consultation, your specialist can walk you through the entire process. We recommend you avoid harsh cleansers, retinoids, exfoliants, anti-inflammatory medications, laser procedures, sun exposure, and self-tanners at least a week before microneedling.
 
This treatment is minimally invasive, very safe, and painless. Your face or body will first be cleansed with gentle skincare products. Next, your specialist will ask you a few standard questions and then treat the area of the body that has dark spots. The actual treatment process only takes about 15 to 45 minutes depending on the size of the area being treated. If you have any questions before, during, or after your microneedling session, make sure to talk to your specialist.
 
After treatment, you will be given a list of instructions to encourage healthy and quick healing. Fortunately, you can go back to your daily life directly after your microneedling treatment! Our team recommends that you use very gentle cleansers for the week following your session. It's also very important to stay away from the high amounts of the sun for four to six weeks after microneedling. Don't forget to wear SPF 30 or higher on your skin every day, especially after medical spa services!
 
You should begin to see results right away which will slowly improve in a four to the six-week window. After this time period is over and your end results are shown, we may advise another session for long-lasting, optimal results, face rejuvenating results!
What other skin conditions can microneedling treat?

Microneedling can help with many skin conditions and issues such as:
 
• Large pores
• Stretch marks
• Sun damage
• Wrinkles
• Acne
• Acne scars
• Hyperpigmentation
• Fine lines
• Skin tone
• Skin complexion
• Reduced skin elasticity
• Alopecia
 
If microneedling sounds like the perfect treatment for your hyperpigmentation, consider booking an appointment with Mediworks Rejuvenation Centre and Drip Lounge. EDermaStamp microneedling treatments can increase collagen, improve skin elasticity, and of course, fix any hyperpigmentation. Seeking professional medical cosmetic care is an act of self-love that will help you shine on the inside and out! We can't wait to be a part of your journey to softer, younger, healthier skin. Visit us at a location near you in South Surrey BC. For more information call us or make an appointment. We serve patients from Surrey BC, Burnaby BC, Langley City BC, White Rock BC, New Westminster BC, Vancouver BC, and nearby areas.