Meet Rob Lamberton at Mediworks Rejuvenation Centre in South Surrey BC, and Burnaby BC
Rob Lamberton is functional nutritional therapy practitioner at Mediworks Rejuvenation Centre. For more information call us or make an appointment.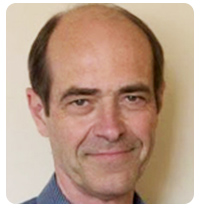 Rob Lamberton FNTP, LBA, B.Sc
As a Functional Nutritional Therapy Practitioner (FNTP) and researcher with over 20 years of experience Rob helps clients resolve their health issues, optimize their health, extend their Healthspan and reverse their Biological Age. This is also known as Biohacking:
Biohacking is a process of making changes to one's lifestyle and using medical, nutritional, physical, or electronic techniques in order to "hack" the body's biology to energize and enhance our bodies and feel our best.
Rob's extensive experience with professional supplement companies in the development and formulation of nutraceuticals makes him an authority in the field. He has been a guest lecturer at the Boucher Institute of Naturopathic Medicine and he researches, writes and publishes an educational weekly "Clinical Pearls" newsletter distributed to health care practitioners throughout North America.
CREDENTIALS AND LICENSES
FNTP –Functional Nutritional Therapy Practitioner through the NTA – Nutritional Therapy Association
Functional Medicine Course: Achieving Optimal Wellness with Detoxification
Functional Medicine Course: Integrative Blood Chemistry
International Society of Homotoxicology and Antihomotoxic Therapy Course: Chronic Fatigue Syndrome and Auto Sanguis Therapy
Coastal Mountain College of Healting Arts: First Nations Herbal Materia Medica
Applied Nutritional Microscopy Certification: Darkfield / Lightfield Microscopy: Wet and Dry Blood Analysis
Training in BTA – Biological Terrain Assessment
Book an appointment with Rob online to examine your health and start the process of living your best life, discovering better health and wellness and reversing your Biological age.