Latisse Eyelash Growth Treatment in Surrey, British Columbia
LATISSE® is an FDA-approved treatment to grow eyelashes for people with inadequate or not enough lashes. For more information about the treatment,

contact us

today at Mediworks Rejuvenation Centre for more information or

make an appointment

. We are conveniently located at Unit #103 – 15222 32nd Avenue Diversion, Surrey, BC V3Z 0R8, Canada.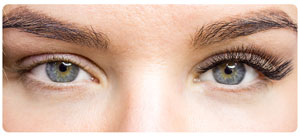 Table of Contents:
What is Latisse?
When do you see results?
How is Latisse different?
How does Latisse work?
How do I use Latisse?
What is Latisse?

Latisse is a medication known as bimatoprost, which has been marketed and approved by the Food and Drug Administration to treat eyelashes that have been deemed inadequate. Latisse was introduced as the eye drops that were created to treat glaucoma. But, the final product was actually a way to grow eyelashes.

To continue seeing improvements in the lash growth, you will need to continually use the medication without interference. If you end up stopping the use of Latisse for any reason, the eyelashes will slowly return to their original appearance.
When do you see results?

Latisse never intended to provide fast and immediate results. Instead, the use of Latisse can take on average up to two months to start showcasing thicker, longer, and darker eyelashes, with the full results of the Latisse product not coming through until months three to four. If you want to see the full results that Latisse has to offer, you will need to continuously apply the eyelash serum on the upper eyelid each evening before bed. There is no need to apply the lash serum to the lower lashes, as each time you blink, the serum will directly be applied to the lower lash area, allowing the lower lash line to also see results.

Once you have reached the full potential of your lash growth with the Latisse serum, your doctor may have you gradually decrease your usage from each night to every other night. It is highly recommended you follow your physicians' instructions for the medication because if you try to increase the dosage or change the way it was intended to be used, it will change the internal eye pressure, instead of speeding up the results as many think it will do.
How is Latisse different?

When comparing Latisse to other brands, we need to focus on how our aesthetic services are different, and why it may be a better option for you.

Latisse is the only FDA-approved treatment available to help patients grow thicker, longer, and darker eyelashes. Several studies have been completed on Latisse, which creates measurable and real benefits for eyelash growth treatment.

Bimatoprost is an active ingredient that provides measurable benefits in the eyelash growth serum. This means your eyelashes will not only just grow longer, but they will become healthier to the point as they will become thicker and darker as well.
How does Latisse work?

Latisse is the only serum that is a real medication that has been tested and tried to ensure the product not only works but is safe to use. Due to this, many scientific studies have proven how well Latisse works, as well as the average results of using the serum continuously.

When it comes to marketing used for Latisse, misinformation is not shared. Each account that speaks on behalf of Latisse is a real user that used and saw proven results which are backed by countless studies.

Latisse works by applying the serum to the upper eyelids following the natural curve and introducing the ingredients of the serum to the skin's tissues as well as the hair follicles on the lash line.
How do I use Latisse?

Just like using any other type of product on the face, you will review the instructions ahead of time before using the product to ensure that you understand. You will be given instructions on how to use Latisse, you will apply a single layer of Latisse to the upper eyelids lash line at night preferably so you can easily go to sleep without any issues arising later on. The bottom lashes do not need any serum as they will get first contact with them each time you blink allowing them to receive the medication and grow.

Regular application of Latisse along your lash line on the upper eyelid will work to gradually encourage the eyelashes to grow thicker, longer, and darker. If you need help with thin eyelashes, talk to our specialists today! For more information, call us today or make an appointment. Visit Mediworks Rejuvenation Centre at our location near you in South Surrey. We serve patients from Surrey BC, Burnaby BC, Langley City BC, White Rock BC, New Westminster BC, Vancouver BC, and nearby areas.