Plaquex IV Therapy in South Surrey BC
If you are looking to improve your organ function, you can do this by unblocking the arteries with our Plaquex IV Drip Therapy at Mediworks Rejuvenation Centre and Drip Lounge. Visit us today to learn more about all of the benefits this incredible IV Drip Therapy offers. For more information,

contact us

or

request an appointment

. We are conveniently located at

Unit #103 – 15222 32nd Avenue Diversion, Surrey, BC V3Z 0R8, Canada

.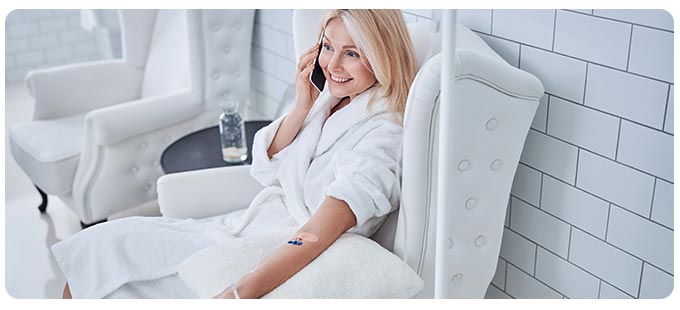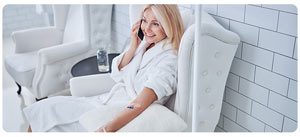 Table of Contents:
What is Plaquex IV Drip?
What does the treatment involve?
How is Plaquex IV Drip administered?
How can Plaquex IV Drip help me?
What is Plaquex IV Drip?

Plaquex IV Drip is a therapy that helps to remove plaque deposits which can block your arteries to improve organ function. At Mediworks Rejuvenation Centre we treat the whole person when using integrative approaches including various IV (intravenous therapy) treatments.

Plaquex is short for the chemical name of phosphatidylcholine, which is a natural substance that is a part of every living cell. Plaquex is a mixture of essential phospholipids which contain fatty acids, phosphorous, and glycerol. The cell walls are primarily made up of phosphatidylcholine, which includes 70% of the cell walls found in humans.

The cell walls, which are known as membranes, have a double layer of phosphatidylcholine molecules combined with cholesterol and the structural proteins which give the wall stability. The cell membranes also act like a transport vehicle that transports cholesterol, this includes the HDL, which is the good cholesterol, and the LDL, which is the bad cholesterol.
What does the treatment involve?

The reason why oral phosphatidylcholine supplements aren't often used in Plaquex therapy is due to the fact that they have little effect on the patient's blood vessels, as this is due to the liver absorbing most of them. While this helps to repair any liver damage, there is only a small amount of phosphatidylcholine that is actually delivered to other areas of the body, including your damaged blood vessels.

While intravenous drip therapy (IV drip therapy) delivers Plaquex directly to the vein as it is introduced through a needle and an intravenous drip (IV drip), so the Plaquex can effectively be used to remove fatty and hardened plaque from the patient's blood vessels.

Plaque is what blocks the arteries within the body, and is comprised of many different components, but the two primary parts are calcium and cholesterol.
How is Plaquex IV Drip administered?

Intravenous therapy, also known as IV therapy delivers plaquex directly into the patient's vein through a needle and IV drip, this is so the plaquex can effectively do what it was created to do, which is remove fatty and hardened plaque from the blood vessels.
How can Plaquex IV Drip help me?

The most important benefit of plaquex therapy is that it is able to reduce the plaque buildup found in the wall of your arteries. This is why it is used to treat atherosclerosis, which is the hardening of arteries that is caused by the build-up of fats, cholesterol, and other substances within the artery walls, which restrict blood flow.

While the plaquex IV drip therapies effect is important for enzymes involved with blood lipids, the plaquex IV drip therapy reduces the bad cholesterol known as LDL which blocks the arteries, it also reduces the triglycerides, which is fat that is found in the blood, during all of this it also increases the good cholesterol known as HDL.

Plaquex therapy restores the cell membrane function of integrity, which works to improve the metabolism of the cells. It also removes plaque deposits and improves organ function, including the kidneys, and liver. It can also improve blood flow which will help it circulate much easier without the need for medical blood thinners. Plaquex IV drip therapy also is known to increase the heart's ability to withstand stress, which is especially important for any patient that has previously experienced a heart attack or other injuries to the heart.

Due to plaquex IV drip therapy's antioxidant and anti-inflammatory properties, it can increase all of these amazing benefits. This will help to lower chronic inflammation, which allows the body to repair and heal itself naturally. Plaquex IV drip therapy is also known to improve oxygen exchange, skin texture, and nutrient absorption which provides a more youthful, and healthy appearance.

If you are interested in our Plaquex IV Drip Therapy, contact Mediworks Rejuvenation Centre and Drip Lounge today! Visit us at a location near you in South Surrey BC. For more information call us or make an appointment. We serve patients from Surrey BC, Burnaby BC, Langley City BC, White Rock BC, New Westminster BC, Vancouver BC, and nearby areas.