Semaglutide Shots for Chronic Weight Management in Surrey BC
Semaglutide is an effective weight loss medication with potential benefits for long-term weight loss maintenance. If you are interested in more information, or to find out if this chronic weight management treatment would be right for you, visit Mediworks Rejuvenation Centre today.

Contact us

today for more information or schedule an

appointment online

. We are conveniently located at

Unit #103 – 15222 32nd Avenue Diversion, Surrey, BC V3Z 0R8, Canada

.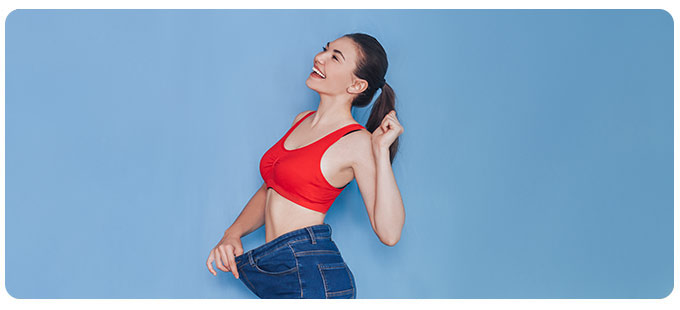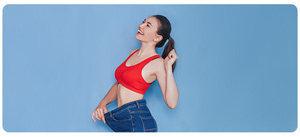 Table of Contents:
Do Semaglutide shots work for chronic weight loss?
Can Semaglutide be taken long-term?
How long do you stay on Semaglutide for weight loss?
Is Semaglutide weight loss permanent?
Do Semaglutide shots work for chronic weight loss?

In recent years, Semaglutide shots have gained popularity as a treatment for chronic weight loss. Semaglutide is a medication that works by mimicking the effects of a hormone called GLP-1, which regulates appetite and glucose metabolism.
 
Semaglutide is a medication that is administered through subcutaneous injections once a week. It works by activating GLP-1 receptors in the brain, which reduces appetite and increases feelings of fullness. Additionally, Semaglutide slows down the emptying of the stomach, which can also contribute to reduced caloric intake. Clinical trials have shown that Semaglutide can lead to significant weight loss in individuals with obesity, with some studies reporting up to 15% body weight reduction.
 
Often Semaglutide shots are used in conjunction with other weight loss methods including a calorie-deficit diet, exercise, and other wellness practices. Semaglutide offers a potential treatment option for individuals with obesity and related health conditions. As with any medication or treatment, it is important to discuss the potential benefits and risks with a healthcare provider before making a decision.
Can Semaglutide be taken long-term?

Semaglutide has been extensively studied for its impact on weight loss. In a recent clinical trial, Semaglutide was found to be more effective than other weight loss medications in achieving significant weight loss. The dosage and duration of Semaglutide treatment have also been found to be important factors in determining its effectiveness. A higher dose of Semaglutide has been shown to result in greater weight loss, and a longer treatment duration has been associated with sustained weight loss. When compared with other weight loss approaches, such as diet and exercise, Semaglutide is more effective in promoting weight loss in individuals with obesity.
How long do you stay on Semaglutide for weight loss?

During the 16- to 20-week treatment period, the dose of the Semaglutide drug needs to be increased to an effective level of 2.4 mg to include weight loss benefits among other benefits, and reduce the impact of common side effects such as gastrointestinal disorders.
 
 It can be taken indefinitely by people with type 2 diabetes, using it to control blood sugar, control symptoms, and blood sugar levels. However, it should not be taken with other diabetes medications, such as insulin and sulfonylureas, because it can lower blood sugar levels to dangerous levels.
 
For weight loss purposes, it can be discontinued when the body cannot tolerate its side effects or its benefits are no longer needed. Ask your doctor how to stop taking Semaglutide slowly.
 
Since it is a hormone-based drug, it must be taken continuously over a long time for its benefits to be absorbed by the body. If you miss a scheduled Semaglutide injection by more than 2 days, get it as soon as possible. If the dose is less than 2 days away, skip the missed dose, but be sure to get the next scheduled injection. If you miss more than 2 weeks of intake to resume a medication plan, consult your physician.
Is Semaglutide weight loss permanent?

Obesity is a major public health concern, affecting millions of people worldwide. Despite the availability of various weight loss treatments, long-term weight loss maintenance remains a challenge for most individuals. Semaglutide, a glucagon-like peptide-1 (GLP-1) receptor agonist, is effective in promoting weight loss in clinical trials. This essay seeks to explore the impact of Semaglutide on long-term weight loss maintenance, its mechanisms of action, and the factors that affect its long-term success.
 
 Semaglutide works by reducing appetite and food intake, leading to a decrease in calorie consumption. It also affects metabolic rate and energy expenditure, resulting in increased fat-burning and weight loss.
 
The long-term success of Semaglutide treatment depends on various factors, including lifestyle changes and behavioral interventions. Patients who adopt healthy eating habits and engage in regular physical activity are more likely to maintain their weight loss in the long term. Patient adherence and motivation are also crucial factors in the success of Semaglutide treatment. Patients who are committed to their treatment plan and have a positive attitude toward weight loss are more likely to achieve sustained weight loss. Individual differences in response to Semaglutide treatment also play a role in its long-term success, as some patients may experience greater weight loss than others.
 
Come to Mediworks Rejuvenation Centre for more information. To get help with your weight loss, call us today to book an appointment. We look forward to serving you! We serve patients from South Surrey BC, White Rock Surrey BC, Cloverdale Surrey BC, Campbell Heights Surrey BC, Surrey Newton Surrey BC, Crescent Beach Surrey BC, South Newton Surrey BC, and surrounding areas!